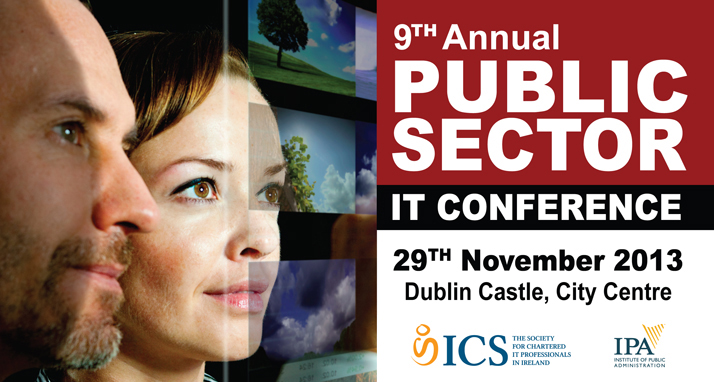 Irish Government CIO Bill McCluggage will be the keynote speaker at the 9th annual Public Sector IT Conference, on Friday 29th of November in Dublin Castle.
Two themes will be addressed at this years conference: "Making sense of the future" and "Where we excel and need to accelerate".
Mr McCluggage was appointed earlier this year as the country's first Chief Information Officer, reporting to the Secretary General of the Department of Public Expenditure and Reform.  He leads the cross-organisational CIO Council in devising and implementing ICT strategy for the Public Service.
The conference is hosted by the Irish Computer Society in conjunction with the Institute of Public Administration.  The Irish Computer Society will also play host this month to the HISI Stakeholders Summit, with the Health Informatics Society of Ireland on November 20.
Related articles