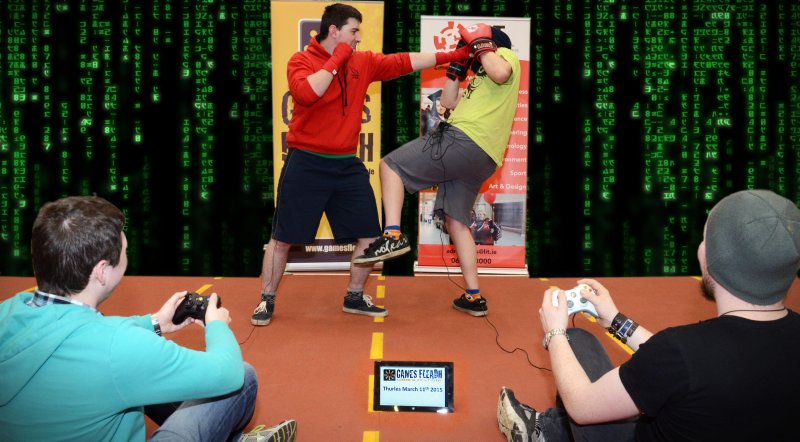 Some of the biggest names in the gaming industry will gather at the Limerick Institute of Technology (LIT) campus in Thurles next month to participate in Games Fleadh 2015, an all-island games design and development competition for third-level students.
LIT Tipperary, whose alumni have worked on some of gaming's biggest titles including Call of Duty, StarCraft and Guitar Hero, has announced it will host Ireland's largest gaming event on Wednesday March 11th.
Supported by Microsoft Ireland, EA Games and the Irish Computer Society, the 12th annual Games Fleadh will feature the 'Direct X' Endless Runner challenge, Robocode and the Game Studio 'Endless Runner' competition, the winners and runners up of which will present their games to Brenda and John Romero and the University of California, Santa Cruz (UCSC) Greenlight Committee.
Brenda and John Romero each have more than 30 years experience working in the gaming industry, over 150 game titles such as DOOM and Quake to their credit, dozens of awards and collectively they have founded nine game companies.
Games Fleadh will also feature games development and research talks by industry veterans such as Bryan Neider, who will assist in the judging process for the various under graduate competitions. Neider is Senior Vice President and Chief Operating Officer of the Electronic Arts (EA) labels, which collectively are responsible for producing some of the bestselling video game titles of all time including The Sims, FIFA, Battlefield and Madden NFL.
"This is a fantastic opportunity for students to create a prototype game, meet people from industry and make a name for themselves within the Irish game sector,"
said Dr. Liam Noonan, Lecturer at LIT's Game Design and Development degree in Thurles at the launch of Games Fleadh 2015.
"In terms of career development, participating in this competition is invaluable, as students are adding to their portfolio of creative content and networking with students from other colleges and people from the games industry. It is these up and coming game developers and their innovative ideas that will act as the catalyst for job creation in the Irish game development sector"
Commenting on Games Fleadh 2015, Brenda and John Romero said:
"We are really excited to be involved in Games Fleadh this year. Having travelled all over Ireland and met hundreds of students and game developers, we know how much talent the country has and are looking forward to seeing this year's results."
Speaking ahead of his visit to Ireland, Mr. Bryan Neider stated:
"I am looking forward to meeting the games design and development students at LIT Games Fleadh 2015, discussing their "Endless Runner" games and sharing our experiences at EA Games in the design and development of future titles."
Stephen Howell, Academic Engagement Manager, Microsoft Ireland commented:
"Microsoft is delighted to be on board sponsoring the Games Fleadh once again in 2015. We have demonstrated our commitment to the competition over the long term as it represents a fantastic opportunity to shine a spotlight on the immense third level games design talent in this country. It also plays a unique role in promoting knowledge-sharing, with international experts taking part and the latest research in the field up for discussion."
Games Fleadh 2015 is open to the public for free. Online registration is available at www.gamesfleadh.ie. For more follow @gamesfleadh on twitter or the hashtag #gamesfleadh.