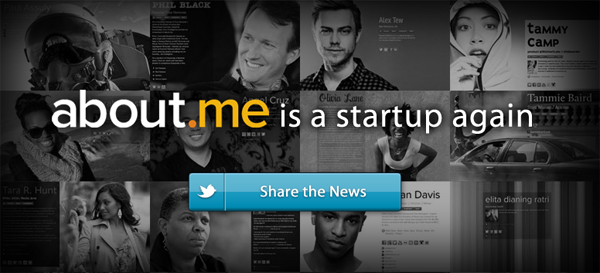 About.me was acquired by AOL when it launched.
However two years later the company's founders Tony Conrad and Ryan Freitas have just announced that they're independent again.
The company is ambitious:
Our commitment is to make about.me the web's starting point for identity – we believe everyone will eventually have an about.me page they integrate into their email signature, add to their Twitter Bio or embed in one of their blogs.
they've also committed to enabling features that users have requested.
It'll be interesting to see how About.me develop over the next few months.
Best of luck to Tony and Ryan!
Related articles