Several people have been reporting issues accessing Amazon.com
At the moment the US site is not loading, but the UK one is working fine.
When a site like Amazon goes offline it makes headlines.. Whether the site is under attack or suffering some other kind of technical issue is not clear.
UPDATE 20:08
It looks like Amazon web services etc., are still online and reachable.
Update 20:16
Amazon are obviously having issues. In the last few minutes they put up a rather basic holding page / error message: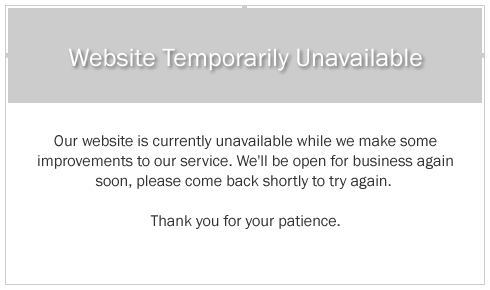 which was then replaced by something a little more standard:

However the site is now giving an error. Checking from the command line it's throwing a 503:
HEAD http://www.amazon.com
503 Service Temporarily Unavailable
Connection: close
Date: Mon, 19 Aug 2013 19:20:22 GMT
Accept-Ranges: bytes
ETag: "3dd-4cfac498acb80"
Server: Server
Vary: Accept-Encoding,User-Agent
Content-Length: 989
Content-Type: text/html
Last-Modified: Fri, 30 Nov 2012 01:26:22 GMT
Client-Date: Mon, 19 Aug 2013 19:20:23 GMT
Client-Peer: 205.251.242.54:80
Client-Response-Num: 1
Update 20:42
Amazon.com appears to be 100% back online. While the overall downtime was under an hour for a business like Amazon this will have cost them sales, especially as the downtime coincided with business hours in the US. It'll be interesting to hear if they provide any explanation.