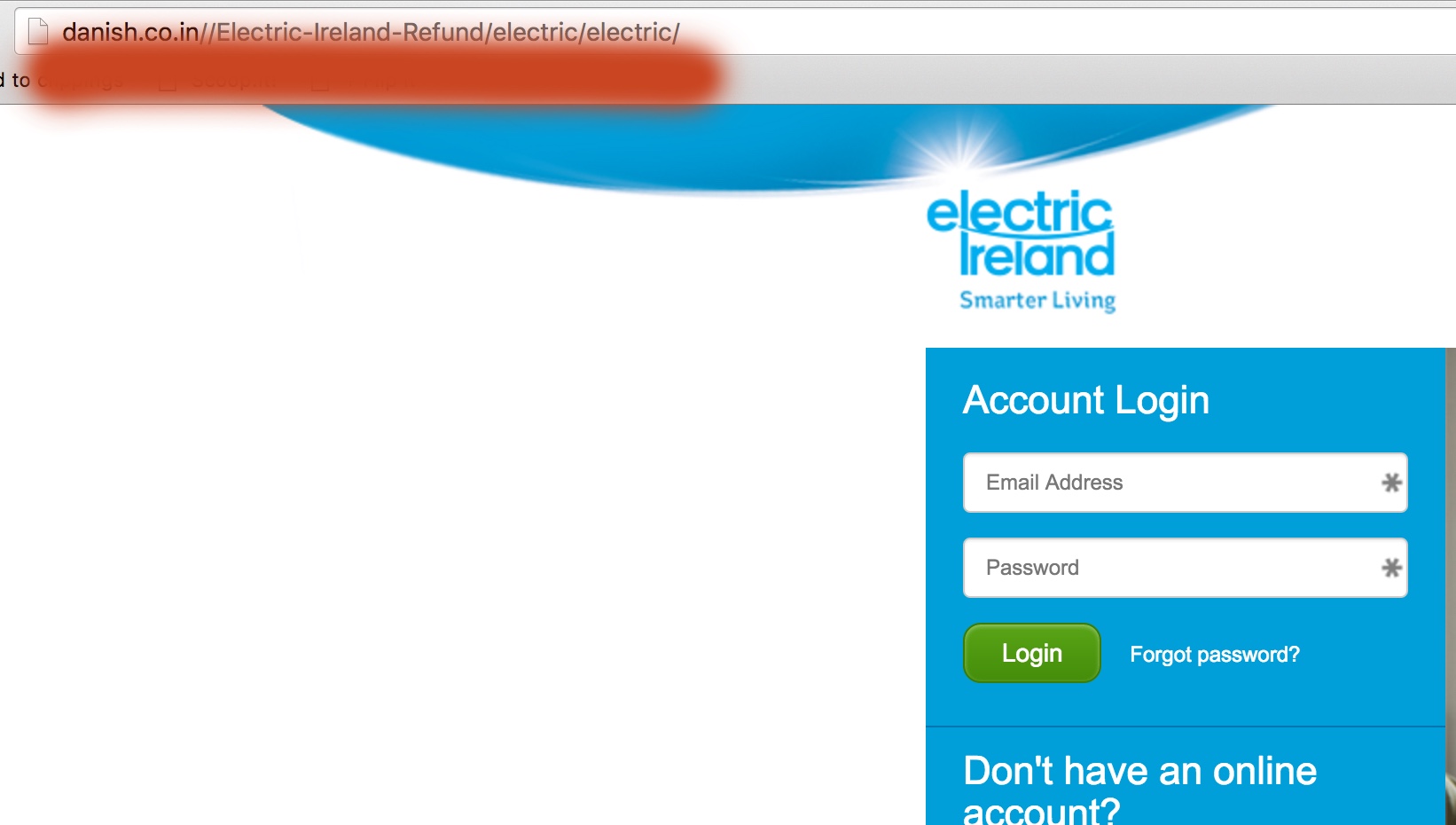 Electric Ireland customers are being targetted in a phishing attack
The attack uses the ploy of a refund being granted to them to entice them to login to the fake website.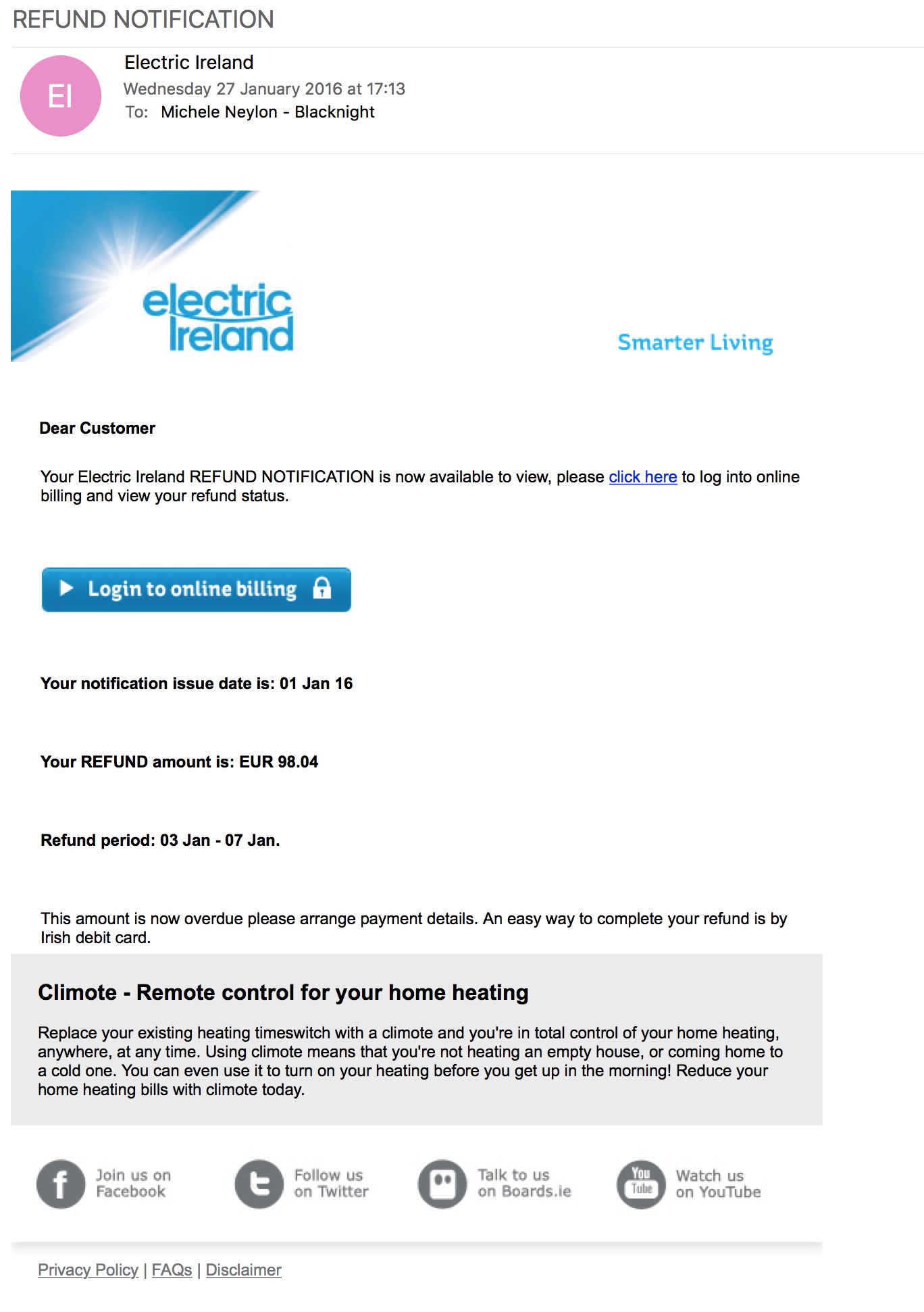 Of course nobody's really interested in your electricity bill. What they're really after is your credit card details, so once you've been duped into clicking on the link you'll be asked to login and provide your credit card details to get the refund.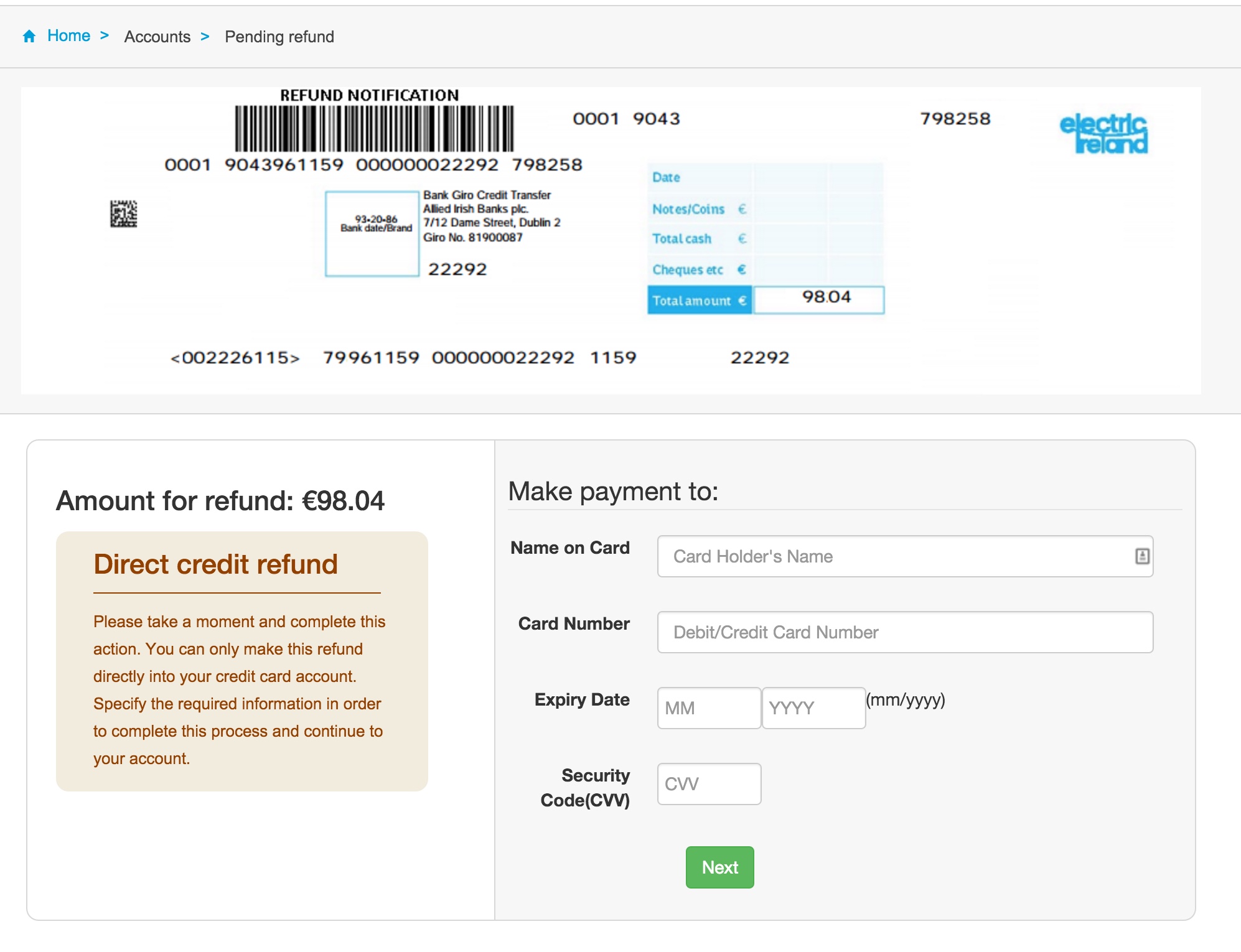 If you get this email delete it.
Always check that you are logged into the correct website by checking the address bar in your browser

Though why Electric Ireland aren't using an EV cert is a mystery ..