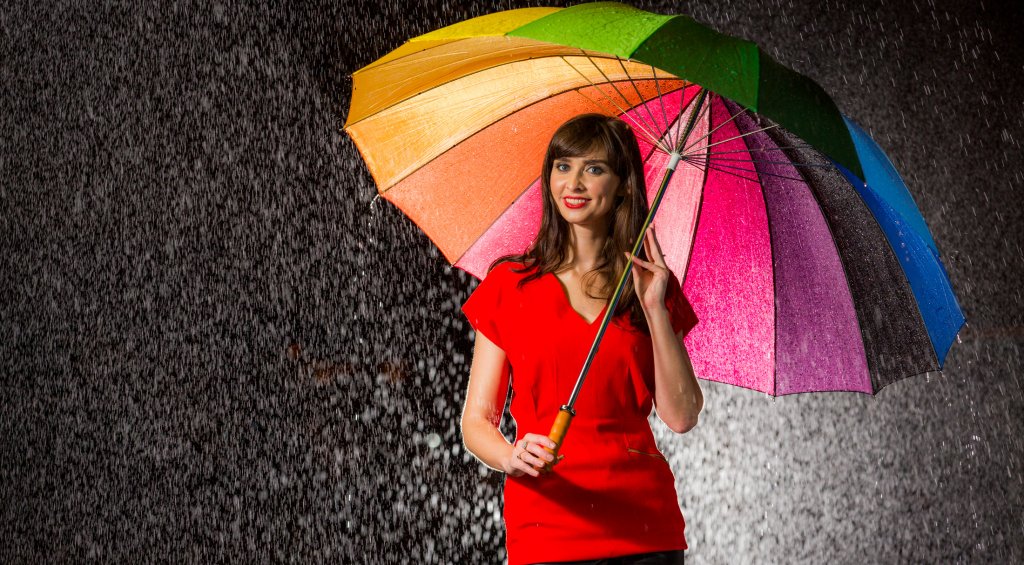 City of Physics is year long initiative which builds on the Dart of Physics campaign of 2013. That was an idea by Dr Shane Bergin and Dr Aoibhinn Ní Shúilleabháin who won a small grant to put some physics-themed ads on Dublin's DART commuter line. The result was an award-winning media campaign that got national attention and international support.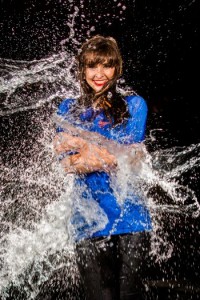 This year, they're getting bigger, and taking on the whole city. So to celebrate they've decided to throw buckets of water at Aoibhinn Ní Shúilleabháin.
Other than some (admittedly lovely) photographs, details are still thin on the ground, but the general idea appears to be to "turn the city into a canvas, with projections, murals, live shows and much, much more".
On Wednesday evening next there's a movie about the Sun, projected across Dame Street, and November 1st will kick off an advertising campaign like the DART campaign, except this one is on buses and billboards etc – all over the city.
There's more information at cityofphysics.com.