Identity Theft
[ 33:05 ]
Play Now
|
Play in Popup
|
Download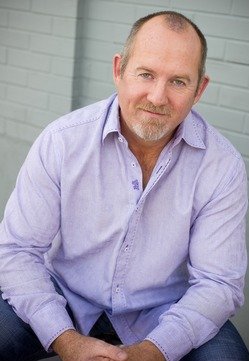 Our guest on today's podcast (33:05; 19MB; MP3) is Neal O'Farrell, an internationally recognised expert in fraud and personal security, who has spent over 30 years working on security issues in Ireland, the UK and now in the US, where is the founder and Executive Director of The Identity Theft Council, an organisation which …
… is creating a national network of local partnerships between law enforcement, the business community, and local volunteers to provide local and in-person support to [victims of identity theft], in the communities where they live. The council provides identity theft victims with greater long term support and recovery assistance in their local community and at the same time helping to reduce the incidence of identity theft by improving local awareness and education.
In order to further awareness and education of identity theft, Neal is going straight to the source for a new documentary TV programme: by interviewing convicted identity thieves in prison.
One excerpt, already released, features a convicted fraudster named Ray who, in addition to a lifelong career of identity theft, admits that he has continued to operate scams from behind bars.
Neal says it's much easier to commit fraud in the United States, where data protection and security measures are less stringent than in Europe.  He explains that financial institutions in particular accept a certain level of fraud as part of the cost of doing business, and they are reluctant to impose additional security restrictions because they impact sales as a whole.  Easy credit is a foundation stone of American consumer society and a certain level of fraud is par for the course.
Neal explains that the US social security number was never designed for the security and authentication purposes it is widely used for today.  The result is that identify theft is both easy and profitable. Another factor which makes the US more risky is the common practice of mail delivery and collection at kerbside mailboxes, which is, in effect, an open invitation to a snail-mail 'man in the middle' attack.
But while government and corporations may not be feeling the pain enough to take measures against identity theft, Neal says it is a different matter for the victims and for the police and agencies who deal with the trauma and disruption which this crime leaves in its wake.  With at least 1 million new victims every 30 days, some experts describe it as the biggest crime spree in US history.
The documentary series is called In the Company of Thieves, and it will be ready to broadcast later this year.  See below for a video extract and you can find out more at identitytheftcouncil.org.
Technology.ie is brought to you by Blacknight, Ireland's largest provider of domains and hosting. To celebrate St Patrick's Day, we're offering special deals on domain names with hosting for .BIZ, .COM, .NET, .ME and  .CO!
Like the show? We love making it! Subscribe with iTunes or RSS.
[youtube]http://youtu.be/0P58g36rPJo[/youtube]
Related articles