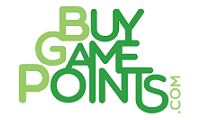 If you're a pay as you go mobile phone user and a gamer then this new service might suit you.
Buy Game Points is a new service from Phonovation that launched recently.
It does exactly what you'd expect it to do – it lets you buy points for Xbox Live using your mobile phone.
At present the service is available to Vodafone and O2 customers in Ireland and the UK, though the company has plans to expand the service into other markets.
You can buy the game points either via SMS or via the website.
The pricing via Buy Game Points is a bit higher than what you'd pay if you topped up your account directly with online with Xbox Live, though I assume this service is aimed at a demographic that might not have credit cards.
Pricing with Buy Game Points starts at EUR10.95 for 800 points, whereas Microsoft sell 500 points for EUR6, which would make 800 points EUR9.60 by my calculations.