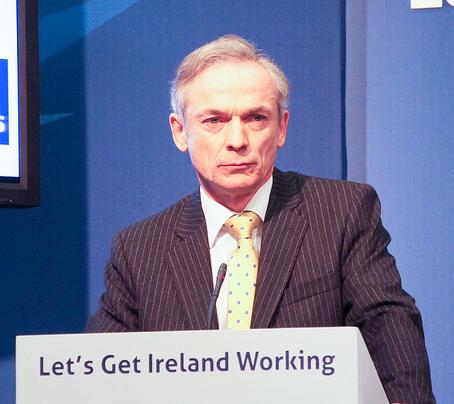 A pioneering partnership between private sector companies and the health service to develop groundbreaking Irish healthcare products and research and use them to benefit of Irish patients has been set up by the Government.
Minister for Jobs Richard Bruton and Minister for Health Leo Varadkar have announced €5 million in funding over five years for the Health Innovation Hub. The Hub has already fostered a number of innovative healthcare products and services since it was set up on a pilot basis in 2012 based in University College Cork.
The Health Innovation Hub is designed to benefit both the health service and healthcare companies:
Innovative Irish healthcare companies will be able to easily access the health service to test their products and services, increasing the chances of developing commercial ideas and creating jobs
The health service will have easy access to innovative companies who 

can provide solutions to the problems that it faces, making it 

cheaper and easier to deliver better health-care to more patients.
The initiative has already supported 23 projects involving 27 companies including:
an online tool for GPs to monitor the physical activity of patients via a smartphone or wearable devices;
scheduling services to improve patient flow;
infection control and hygiene management systems
It has also helped Irish-based companies to sell their technology abroad
Abtran, who were testing an electronic GP referral system were able to use the knowledge gained to tender for a similar service in a UK Trust;
Radisens, who were validating point of care testing equipment, have now closed a contract with a Tier‐1 strategic customer for Troponin development. Radisens secured a significant ESA contract valued at €1m to develop an innovative blood testing device for use by astronauts on board the International Space Station and on various human spaceflight missions;
Lincor Solutions tested bedside units to provide entertainment, education and access to clinical data. Access to clinical data provides the clinical team with more information at patient bedside and can improve patient satisfaction.
The Health Innovation Hub had been funded as a pilot project and following evaluation of the pilot, the Government decided to scale the project up to the national level with direct financial support being provided by Enterprise Ireland and in-kind support being provided by the Health Service Executive including dedicated staff. Following a competitive process a consortium led by University College Cork, with partners including Cork Institute of Technology, Trinity College Dublin and the National University of Ireland Galway, was appointed to host Health Innovation Hub Ireland.
A Hub Director will now be appointed, who will guide the Hub through the next five years. The first call for proposals will be made later this year. A Stakeholder Advisory Group will also be set up to act as a forum between suppliers and users.
Julie Sinnamon, CEO, Enterprise Ireland commented:
"Ireland's strengths in ICT combine well with expertise in traditional healthcare and medical technology and many of our indigenous med-tech businesses are leading international players in their areas of specialist expertise. Enterprise Ireland is committed to supporting collaboration opportunities between the health system and enterprise sector in order to innovate and internationalise healthcare technologies. The Health Innovation Hub will improve the efficiency of the commercialisation process of new technologies, products and services, benefitting the health sector and society as a whole".