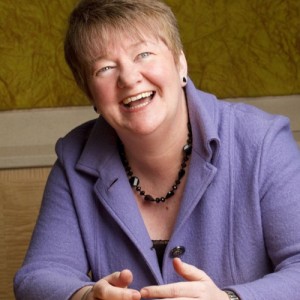 The Minister for Communications, Energy and Natural Resources, Mr. Alex White, TD, has written to Ms Ellvena Graham to confirm her selection as ESB Chairperson. Minister White has asked Ms Graham to make herself available to attend a meeting of the Oireachtas Joint Committee on Transport and Communications, which must confirm her appointment under Government procedures for the appointment of chairs to State boards.
Ms Graham will be the first woman to be appointed Chair of the ESB. She has been a non-executive member of the Board since 2010 and has been acting Chairperson since the retirement of the former Chairperson in January 2015.
Minister White said
"I am delighted that the Government accepted my recommendation to appoint Ms Graham as the first female Chairperson of the ESB. I believe that her stewardship will contribute to the continued success of the ESB group of companies, which plays an important role in the Irish energy market from generation through to retail energy supply."
The ESB employs almost 7,200 people and had earnings (EBITDA) of €1,433 million and an operating profit of €684 million in 2014. Its group of companies includes ESB Networks, ESB International and ESB Telecom. It recently launched the SIRO broadband joint venture with Vodafone.
Ms Graham has been employed by Ulster Bank for over 30 years, with her most recent executive positions including Chief Operating Officer, Managing Director SME Banking and Head of Ulster Bank Northern Ireland.
Ms Graham was selected following a competitive selection process run in accordance with the "Guidelines for appointments to State Boards", which were published by the Government in November 2014. The process was conducted by the Public Appointments Commission with input from NewERA.