Elon Musk's first year in charge of X, formerly known as Twitter, "couldn't have gone any worse" and has been "hugely damaging", industry experts have said.
October 27 marks the first anniversary of the billionaire's 44 billion dollar (£36 billion) takeover of the social media giant.
Since then, Mr Musk has laid off more than half the company's staff and changed its name, as well as been embroiled in a string of controversies over content moderation, his belief in absolute free speech and the reinstating of accounts which had been banned for breaching site rules on hate speech.
The platform has also been dogged by outage and performance issues and come under scrutiny from regulators around the world over its work to stop the spread of harmful content.
When asked about Mr Musk's year at the firm, social media commentator Drew Benvie, founder and chief executive of communications agency Battenhall, said he "couldn't imagine it going any worse".
He said that although there had already been a shift in how people were using social media because of the rise of misinformation in recent years, Mr Musk's changes to X since his takeover had "made it worse".
In particular, he highlighted the decision to change the site's verification system so that rather than the platform awarding verified status to accounts who could prove their authenticity, it can now be purchased by anyone who pays for it.
"What used to happen in organised disinformation would be for them to create, through software, thousands if not hundreds of thousands of accounts which promote one another and look real – now Mr Musk has made that worse, when he thought he was making it better," Mr Benvie told the PA news agency.
"He allowed you to buy the verification badge rather than be awarded it.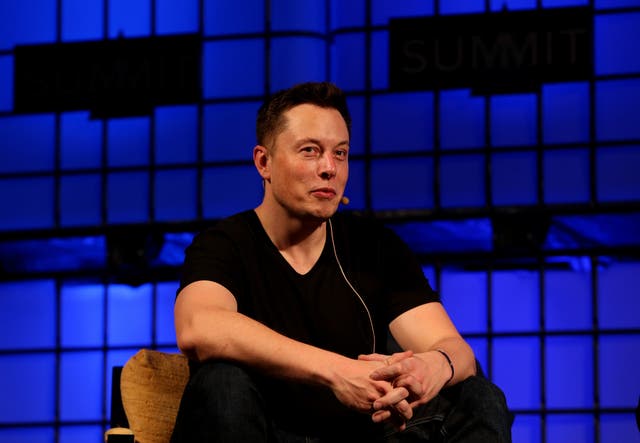 "What the average person wants when they read something on their screen is to understand whether it's fact or fiction, and at the moment Twitter is not the place for anybody to figure that out."
According to figures from the Center for Countering Digital Hate (CCDH), hate speech has surged on the platform since Mr Musk's takeover.
Research from the group published in September showed that 86% of 300 hateful posts reported to X moderators were still online a week after they were flagged, despite some containing what the CCDH called content "glorifying antisemitism, anti-Black racism, neo-Nazism, white supremacy and other racism".
Mr Benvie said that in terms of both personal and brand safety on the platform, Mr Musk had "an awful lot to answer for".
He also warned that with new social media regulation coming into force around the world, it would not be impossible to foresee a scenario where X gets caught up in a "cycle of fines" before "shutting down".
Fellow social media expert, Matt Navarra, described Mr Musk's year at the site as "chaotic, expensive and hugely damaging".
He told PA that Mr Musk's decision-making had "decimated" the company's brand and reputation, and badly damaged public trust in the site as a place to "get news" or even just be "relied upon".
He also warned that the site's worsening relationship with advertisers would pose problems for the company down the line as it is now reliant on finding other revenue streams in order to pay off debts.
Mr Navarra said he did not think X would "disappear" but warned that its user base could become more extreme.
"I think it will be a pretty unpleasant place to be for a mainstream audience," he said.
"I think that it's going to be more of the same in the next 12 months – we can expect more people to migrate out of there, but we might see a levelling off of the decline in terms of users, because I think a different type of community and user will be attracted to the platform.
"I think that will drive the mainstream out and bring the extreme in.
"I don't think that's a particularly healthy, sustainable future for X, and certainly, it's not going to be the X, or Twitter, that people want or know. That bird is dead."