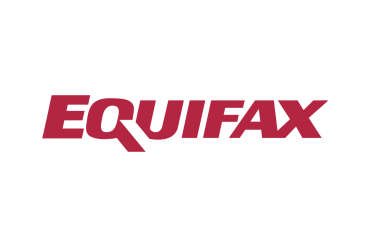 Equifax, a global leader in consumer, commercial and workforce information solutions, has announced the opening of a new information technology talent centre in Dublin to help address the company's growing global information technology needs. The opening of the new facility comes as a result of support from IDA Ireland, the agency responsible for industrial development and attraction of foreign direct investment.
The Dublin centre on Sir John Rogerson's Quay will focus on developing new solutions to support Equifax operations around the world. Over 100 highly skilled research and development positions will be available, with hiring already under way.
"We have made a big bet on Dublin as we recognize the technology talent pool is strong and the market can support Equifax's increasing demand for bold, innovative thinking," said Paul O'Dwyer leader of the Dublin centre. "Talent that is interested in working with a globally recognized leader in consumer, commercial and workforce information solutions that anticipates customers' needs by delivering unparalleled customized insights through innovative data solutions is encouraged to apply."
Minister for Jobs Richard Bruton said: "Business Services is a key sector which we have targeted as part of our Action Plan for Jobs, and we have put in place actions specifically aimed at attracting research and development activity to Ireland. Today's announcement that Equifax, a world leading company in its specific area, is establishing a Research and Development Centre in Dublin, with the creation of 100 extra jobs, is very welcome news as part of this plan. I wish Paul and his team every success with this great project".
Founded in 1889, Equifax gathers and maintains information on over 600 million consumers worldwide and over the years has evolved its business model from a traditional consumer credit focus to a company that uses unique trusted data, technology and innovative analytics to help its customers make informed decisions.
"Equifax is a workplace of strong values and one in which we realize our success as a company is ultimately built upon the achievements of our people," said Coretha Rushing, chief human resource officer. "We are an inclusive culture, one that offers work-life balance and embraces the innovative spirit."
The opening of the Dublin centre further expands Equifax's global footprint which provides information solutions in nineteen countries on 4 continents. The company already has a presence in Wexford, that houses its database management, customer and consumer activities in relation to its consumer credit referencing services for UK-based clients. This location opened in 1994 and employs approximately 90 full-time employees.
Welcoming the announcement Martin Shanahan, CEO, IDA Ireland said "This R&D centre for Equifax in Dublin will play key role in developing new IT solutions for its global operations. Equifax's decision to establish its R&D activity in Ireland is a great endorsement of the country's well-educated and technologically savvy workforce."
Hiring for the facility has commenced and potential applicants can visit www.Equifax.co.uk/dublinjobs for more information.