ESB and Vodafone today signed a joint venture agreement to invest €450 million in building a 100% fibre-to-the-building (or fibre-to-the-home, FTTH) broadband network offering speeds from 200 Mbps to 1000 Mbps which it claims will propel Ireland "into the ranks of the world's fastest broadband countries".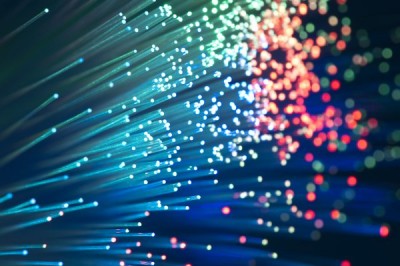 Ireland will become the first country in Europe to utilise existing electricity infrastructure on a nationwide basis to deploy fibre directly into homes and businesses, initially reaching 500,000 premises in 50 towns. The fibre will be deployed on ESB's existing overhead and underground infrastructure, which will help speed its deployment to every county in Ireland, "reversing the digital divide between the capital and regional towns".
Recent data from ComReg show that 43% of fixed broadband customers in Ireland receive speeds of less than 10 Mbps. The companies say that direct access to 100% fibre broadband of up to one gigabit per second will transform the internet experience of small and medium businesses (SME), remote workers and consumers, helping regional areas to compete more effectively for investment and jobs, and SMEs to work more efficiently, enhance their online presence and reach new markets and customers.
Subject to European Commission approval, the 50:50 joint venture will begin rolling-out the new network across Ireland in the coming months, with the first customers able to avail of 100% fibre broadband from the start of 2015. The initial phase of the project is expected to be complete by the end of 2018, and there is scope for a second phase under the joint venture.
While the new joint venture will build and manage the network, open access will be offered to all telecoms operators in Ireland on a wholesale basis. This means that other operators can resell the fibre product to their customers, helping to stimulate the development of new services and boosting retail competition in the broadband market for all Irish consumers and businesses.
Vodafone was selected as ESB's joint venture partner following a competitive tender process which began in 2012. Vodafone has 200,000 fixed broadband customers in Ireland and over 8.5 million across Europe. In February, Vodafone was recognised by the FTTH Council Europe for its 'outstanding contribution' to fibre-to-the-home adoption in Europe through its fibre roll-outs in Portugal and Spain.
The Minister for Communications, Energy and Natural Resources, Pat Rabbitte, welcomed the announcement, saying that fibre is a core element of the National Broadband Plan:
"Complementing Government investment in rural areas, will be commercial investment in more densely populated areas, offering competitive high speed services over multiple technology platforms. Today's announcement by ESB and Vodafone to create a joint venture company to deliver up to one gigabit of broadband speeds in 50 locations nationwide is a very exciting step in ensuring that regional towns can enjoy similar levels of connectivity to our cities, benefiting local business and helping to attract investment."
The following is the list of locations included in Phase 1 on the joint venture, scheduled for completion by the end of 2018:
| | |
| --- | --- |
| Arklow, Wicklow | Letterkenny, Donegal |
| Athlone, Westmeath | Limerick City |
| Balbriggan, Dublin | Little Island, East Cork |
| Ballina, Mayo | Longford, Longford |
| Ballincollig, Cork | Mallow, Cork |
| Bray, Wicklow | Maynooth/Kilcock, Kildare |
| Carlow, Carlow | Midleton, Cork |
| Carrick-on-Shannon, Leitrim | Monaghan, Monaghan |
| Carrigaline, Cork | Mullingar, Westmeath |
| Castlebar, Mayo | Naas/Johnstown/Sallins, Kildare |
| Cavan, Cavan | Navan, Meath |
| Celbridge, Kildare | Newbridge, Kildare |
| Clonmel, Tipperary | Portlaoise, Laois |
| Cobh, Cork | Roscommon, Roscommon |
| Cork City | Shannon, Clare |
| Drogheda, Louth | Skerries / Rush, Dublin |
| Dundalk, Louth | Sligo, Sligo |
| Ennis, Clare | Swords /Malahide/Portmarnock, Dublin |
| Enniscorthy, Wexford | Tralee, Kerry |
| Galway City | Tramore, Waterford |
| Gorey, Wexford | Tullamore, Offaly |
| Greystones, Wicklow | Waterford City |
| Kilkenny, Kilkenny | Westport, Mayo |
| Killarney, Kerry | Wexford, Wexford |
| Leixlip, Kildare | Wicklow, Wicklow |
Related articles