The European Union has opened an investigation into Elon Musk's X platform over concerns about the spread of illegal content and disinformation around the Israel-Hamas conflict.
The European Commission has sent the social media giant a formal request for information under its new online safety rules, known as the Digital Services Act (DSA), which came into force earlier this year.
Social media platforms have seen a surge in misinformation, violent content and hate speech about the conflict between Israel and Hamas in recent days, with both the EU and the UK warning the largest platforms that they must do more to stop its spread.
If the EU believes X, formerly known as Twitter, has breached the rules, it could open a formal investigation and if a breach is confirmed, X could face a substantial fine – up to 6% of global turnover – or have its service suspended.
Under the DSA, X has been designated a "very large online platform", meaning it is required to comply with the strictest set of rules under the DSA, meaning assessing and mitigating the risks linked to the spread of illegal, harmful and violent content.
In a statement, the commission said: "In this particular case, the commission services are investigating X's compliance with the DSA, including with regard to its policies and practices regarding notices on illegal content, complaint handling, risk assessment and measures to mitigate the risks identified.
"The commission services are empowered to request further information to X in order to verify the correct implementation of the law."
On Thursday, in response to initial concerns from the EU, X chief executive Linda Yaccarino said the site had removed hundreds of Hamas-linked accounts and also taken action to remove or label tens of thousands of posts related to the conflict.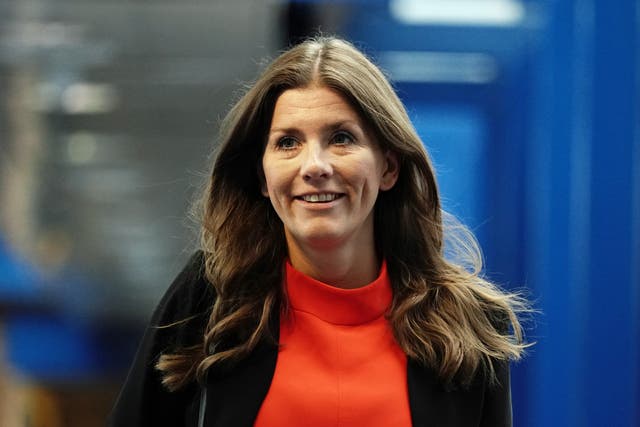 In a letter to X from the commission's digital policy chief, Thierry Breton, the company was warned that violent and illegal content, as well as hate speech, was spreading on the platform, despite being reported by users.
Earlier this week, Technology Secretary Michelle Donelan also convened a meeting of the UK leaders of the largest social media sites to urge them to do more to combat the rise of harmful content.
Ms Donelan told Google, Meta, X, TikTok and Snapchat they must respond to an uptick on violent content, and that their actions would reveal the companies' preparedness for the upcoming passage into law of the UK's own new internet rules – the Online Safety Bill.