While practically every media outlet on the planet is churning out stories about the US Presidential "showdown" we thought we'd have a quick look at what Facebook are doing.
On their "stories" site they're collating anonymous data about US voters.
It's pretty cool to watch, though it won't give you any indication of which way the election is going.
Here's a screengrab: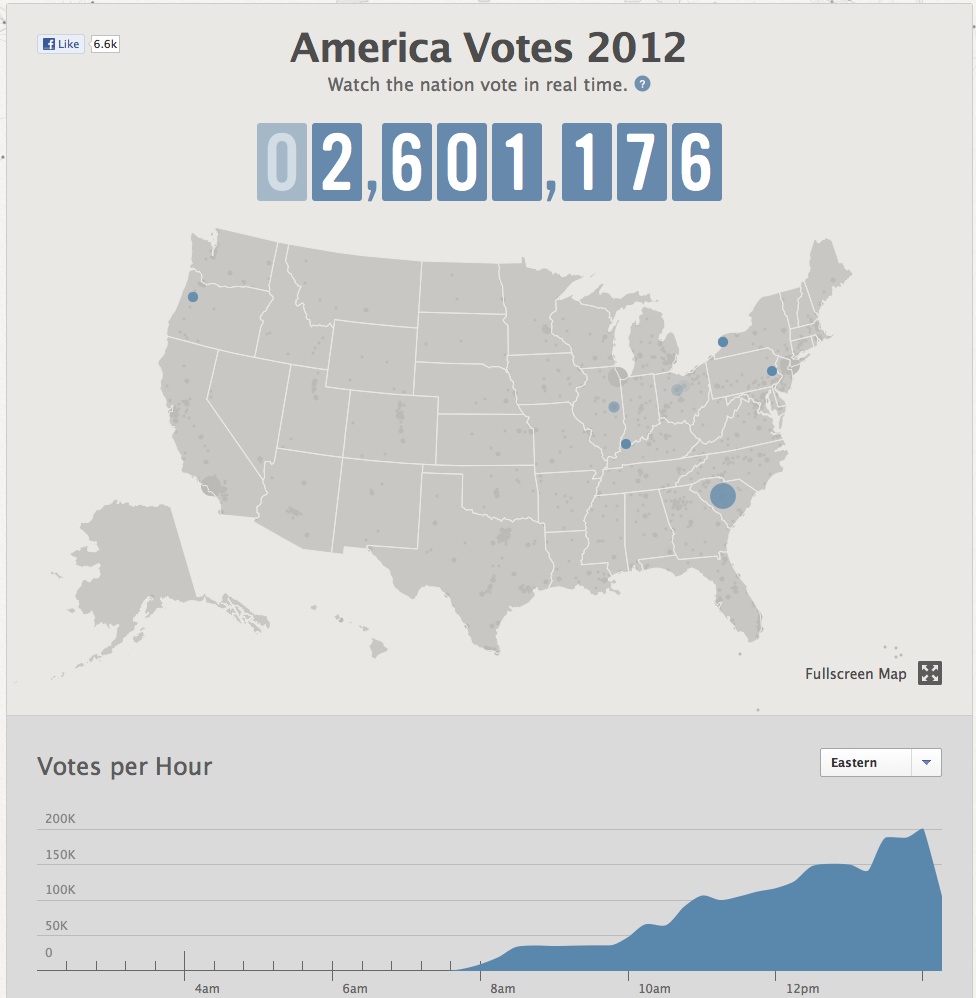 They've also got a breakdown by both age and gender. At the moment the number of women voters is practically double the number of men, but it's still relatively early (with the timezone differences).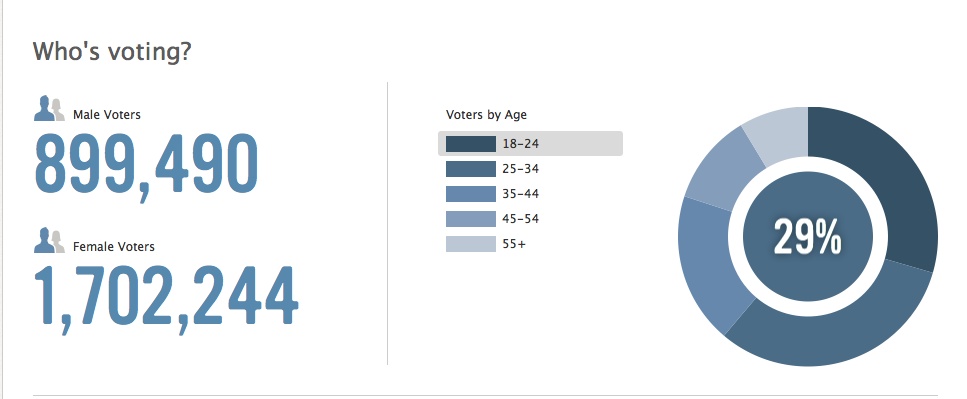 You can go look at the pretty graphics here.
Related articles