As Ireland goes to the polls today Facebook has enabled their "I'm a voter" tool in Ireland. It's available in both English and Irish, which I discovered this morning when the site decided to offer it to me in the Irish language:

And you can add it to your status with your own message (my default language is English, which is why it's showing both):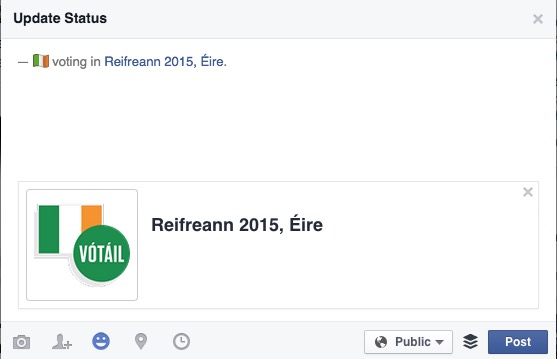 Since the tool was switched on yesterday evening I've already seen hundreds of Irish friends using it, many clearly indicating that they are supporting a "yes" vote in today's referendum. But unless they make it to the polls a Facebook status update won't count, though apparently the status posts have helped remind people to get to the polls in other countries.