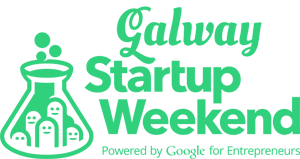 Global Entrepreneurship Week gets underway this weekend, and startup weekends are being held in four Irish cities as part of the Global Startup Battle.
Galway Startup Weekend is kicking off in about an hour at NUI Galway. Participants with ideas will make 60 second pitches which then get whittled down to the top ideas. Teams will be formed to work on those ideas for the weekend, culminating on Sunday evening with demonstrations and presentations in front of an audience of judges and potential investors.
The following weekend will see the same events play out in Dublin, Cork and Limerick.
More than 200 similar events and and programs will take place worldwide over the next ten days. Over 30,000 entrepreneurs will participate:
170 events in 40 countries
325,000 tweets in 10 days and over a million contest pageviews
1,000 video entries and over 150,000 votes
60 million eyeballs on Global Startup Battle in just 2 weeks
The four Irish events have been sponsored by Bank Of Ireland.
Technology.ie will have reports next week from the Galway event – and we hope to visit the others as well!
Technology.ie is brought to you by Blacknight, now offering names in hundreds of new generic Top Level Domains and a range of quality hosting options.
Related articles