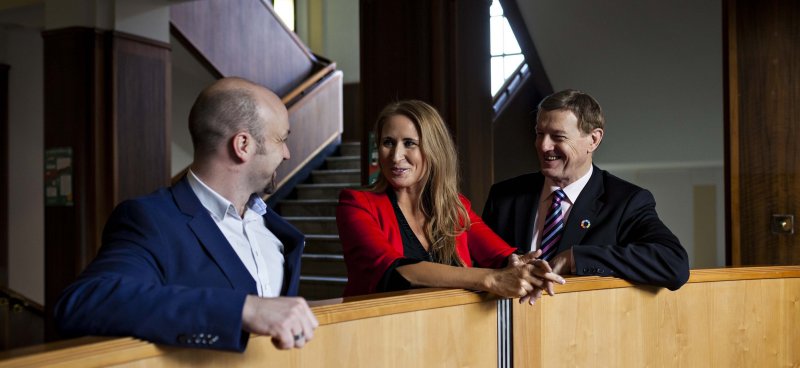 Global Entrepreneurship Network Ireland has announced it will bring 50 U.S., high-growth entrepreneurial leaders to Dublin for the Pipeline Global Innovators Summit from September 18-24.
Pipeline is an organisation of successful entrepreneurs in the Midwestern region of the United States. Each year approximately ten new entrepreneurs are invited to join Pipeline as Fellows and participate in a unique and rigorous year-long business leadership development program that blends workshop modules, advice from national experts, and a deepening of the relationships among new and current Pipeline members.
Pipeline is holding one of its programme master classes and modules with entrepreneurs in the Guinness Enterprise Centre as well as other locations throughout Dublin and Belfast, over a week of activities. It will offer 50 Irish high-growth startups and the 50 USA, Midwest Region high-growth startups the opportunity to network with these leading entrepreneurs to help them grow their businesses.
Investors and mentors from Ireland and the US, including MIT, Kauffman Foundation, Microsoft and Woodland Venture Management, will engage with all 100 entrepreneurs as part of this learning process. In 2014 alone, Pipeline entrepreneurs grew their revenues by $179M and raised over $207M in capital.
Each year, between 10 and 13 entrepreneurs are chosen through a rigorous application process to partake in the year-long business leadership programme that blends workshop modules, mentoring from experts and relationship development with previous Pipeline participants.
The announcement was made at the launch of GEN Ireland's calendar of 2016 activities, which took place in the Guinness Enterprise Centre yesterday. It joins GEN Global, a 160 country network of similar initiatives worldwide aimed at creating one global entrepreneurial ecosystem. In total, GEN Global works with 10 million people and has 25,000 partnerships worldwide.
Minister for Skills, Research & Innovation Damien English welcomed the news: "I am delighted to see such an exciting initiative between Irish and U.S. startups and I look forward to further engagement with GEN Ireland on the Pipeline Summit in the coming months."
Maree Helena, co-founder, GEN Ireland added: "This is an unparalleled opportunity for Irish startups to find ways of expanding their global network. Through learning and sharing knowledge, they have a platform to fast track their businesses on a global scale. GEN Ireland is committed to engaging Irish entrepreneurs in a way that helps them scale their businesses."