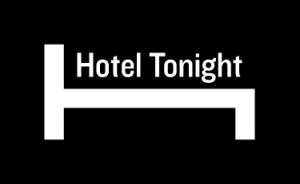 HotelTonight is a mobile app that allows easy mobile booking of same day hotel accommodation.  Hotel rooms can be booked in less than 10 seconds – just three taps and a swipe from app launch to completed booking and you can book up to a five-night stay in this way.
HotelTonight is available in more than 150 destinations around the world and this week they are celebrating their first anniversary in Ireland.  CEO Sam Shank spoke at Web Summit yesterday and announced an expansion of the service covering Dublin, Cork, Kerry, Limerick, Galway & Mayo.
The app is available on iOS and Android and users who install it before November 15 can claim a €40 discount on their first booking, using the promo code IRELAND, valid until 31 March 2014.
Lynda Piper, Group Revenue Manager, O'Callaghan Hotels, said "We have seen great results from working with HotelTonight over this past year.  Working closely with the HotelTonight team, we've filled up our rooms and welcomed new guests from all over the world.  Happy birthday! Here's to many more years of working together."
Heather Leisman, Managing Director Europe, Hotel Tonight said "Since our launch in Ireland one year ago we have seen a positive response to HotelTonight from travellers and Irish hoteliers alike. We are excited to announce our expansion and are now able to offer great same-day deals in popular cities and towns throughout Ireland. We will continue to grow and learn from the Irish market and deliver unbeatable deals across the country. Our Irish adventure is just beginning!"
In the UK, HotelTonight is present in London, Birmingham, Brighton, Edinburgh, Glasgow, Liverpool and Manchester. In late September, HotelTonight, announced its expansion into Central Europe adding hotels in Prague, Budapest and Vienna. HotelTonight is now available in 12 countries and almost 40 cities in Europe.
Related articles