The "Tardis Translation Matrix" is a nice fantasy, but Word Lens is a very impressive reality – and Google have just bought it!  What's more, it's currently free on iTunes and Google Play.
Launched in 2010, Word Lens is an augmented reality app for iPhone and Android that reads text on road signs, packaging or anything you like, then displays an image with the text translated into a language of your choice.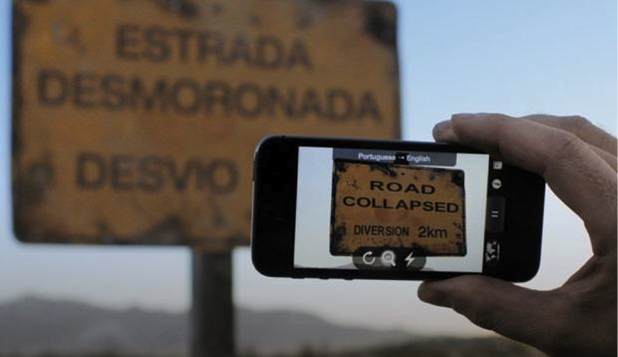 Not surprisingly, it only supports a small selection of languages, but given the work Google have done with translation, I think we can expect that to change. Now imagine taking this app off the mobile phone and putting it into Google glass.  Or genetically engineering microbes which cluster at the base of the brain, or  … sorry – did I just get carried away there?
Look, it's free. Download it. Have fun.  Explore the galaxy!
Related articles