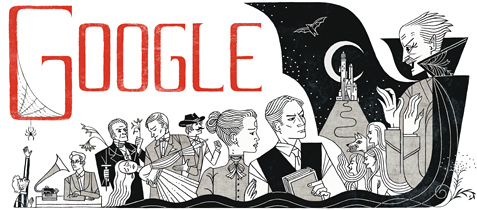 Google's homepage today is decked out in celebration of Bram Stoker's birthday. Bram Stoker was born 165 years ago today in Dublin.
He's best known for his creation Dracula, which has played an important role in popular culture over the last century.
You can read more about Bram Stoker's life here.
Related articles