Google has shutdown Google Reader, as they announced several months ago.
Reports are coming in that many people are now being greeted with this screen when they access the service: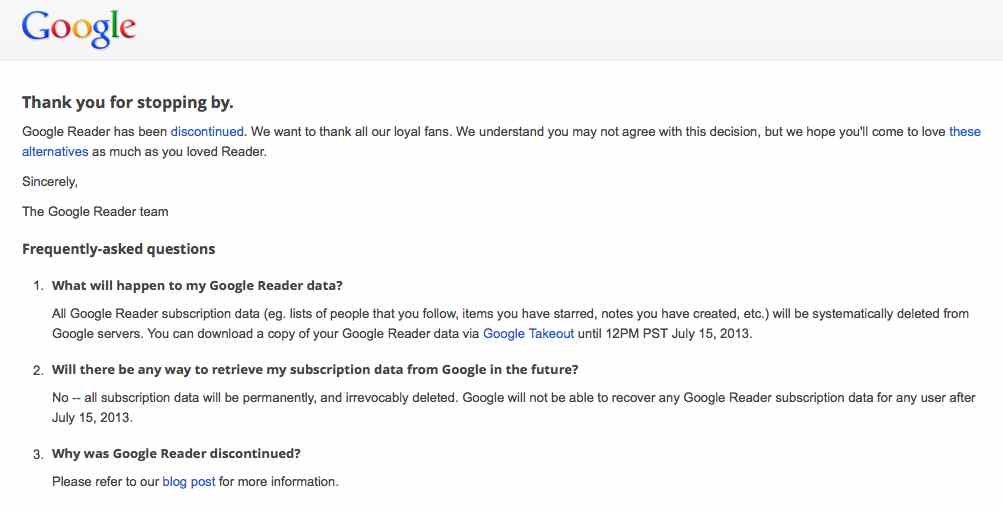 If you have migrated to an alternative RSS reader then you don't need to do anything else.
But if you forgot to export your data you have until July 15th to get it via "Google Takeout".
While many have lamented Google's decision to shutter the service, others have managed to find something positive in it. In the last couple of months several companies have launched replacement services and while some may be lacking in features now they're attracting plenty of attention in tech media circles.
If you've switched to a new reader for your news which one did you choose?
Related articles