Hailo announced this morning that it is now available in Cork city.
They're also offering a special promotion to first time users in Cork:
Just download Hailo on your iPhone or Android, register an account with a credit or debit card, and add the promocode CORK01 to your account. To use your voucher, just choose 'Pay With Card' when hailing your cab. The voucher will be valid until midnight Sunday July 7th.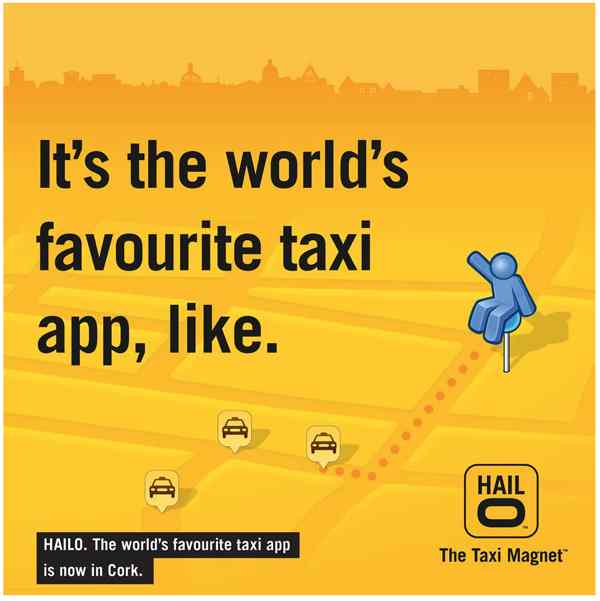 How do you use it?
Simply download the app for iPhone or Android and create an account.
You can "hail" a taxi using the app easily and track the taxi's progress.
I've been using it in Dublin, where it launched a year ago, and it makes taking a taxi a lot easier.
Here's their video explaining how it works:
[youtube]http://youtu.be/kgP_D7ziY2w[/youtube]
If you're based in Cork let us know how you get on with Hailo.