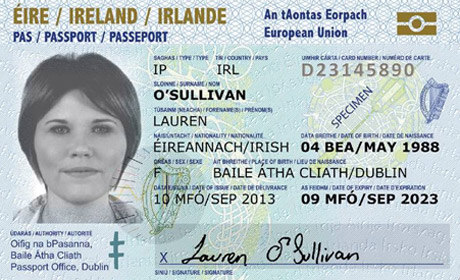 The Irish Department of Foreign Affairs has finally launched the new "passport card".
When originally announced back in January it was meant to be available from mid-July, but only became available within the last week.
There are two ways to apply for the new card:
via the DFA's site
via the mobile app, which is available for iOS, Android and Windows phones
I downloaded the app to see what it looked like and was pleasantly surprised.
It's pretty easy to navigate and use. Once you've chosen your language you get a simple welcome screen: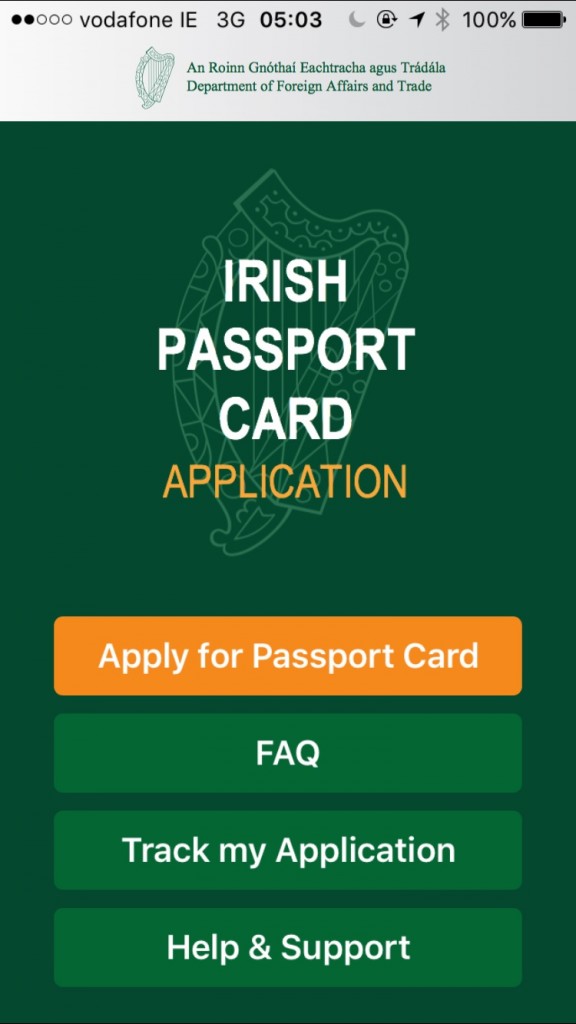 It's self-explanatory, but you need to make sure that you have all the details of your current "normal" passport to proceed: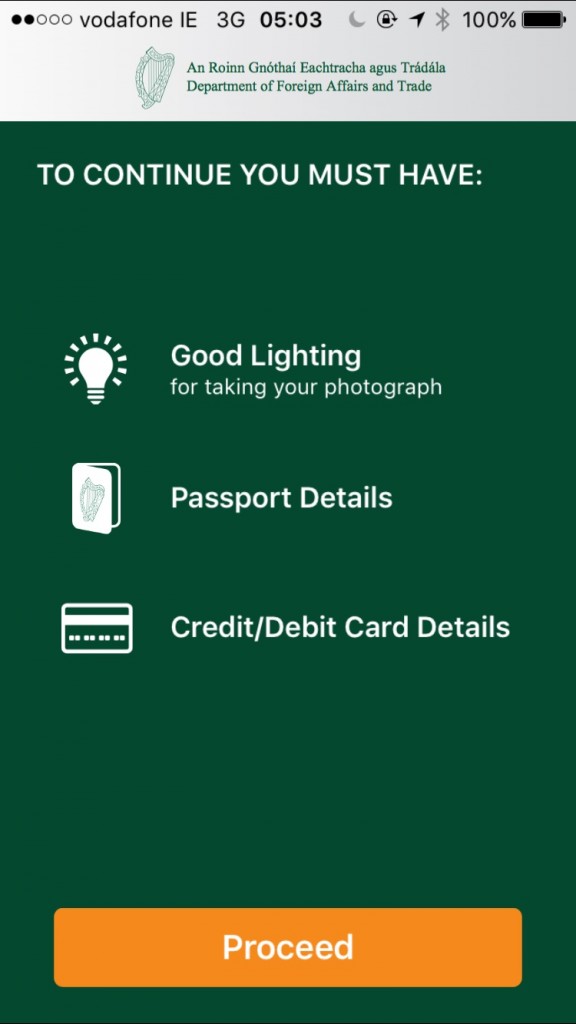 Payment is done via the app, as is the photo for the card. While the FAQ in the app isn't bad it doesn't go into much detail about the photo requirements, apart from the mention of lighting. There's more comprehensive details about what is and isn't acceptable on the DFA site:
1. PLAIN BACKGROUND light in colour (white or pale grey).
2. HEAD CENTERED in the photo with front pose (head not tilted).
3. NEUTRAL EXPRESSION, mouth closed, no smiling.
4. NO SHADOWING on the face or around the eyes.
5. Ensure EYES are CLEARLY VISIBLE and not obscured by hair or glasses. You may remove your glasses.
6. Photo must be IN FOCUS.
7. NATURAL COLOURING, photo not too bright or too dark.
8. HEADWEAR is not permitted unless worn for religious purposes.
9. UNIFORMS, civil or military (e.g. showing epaulettes, insignia) should not be worn.
Once you're ready you can then follow the application process via the app: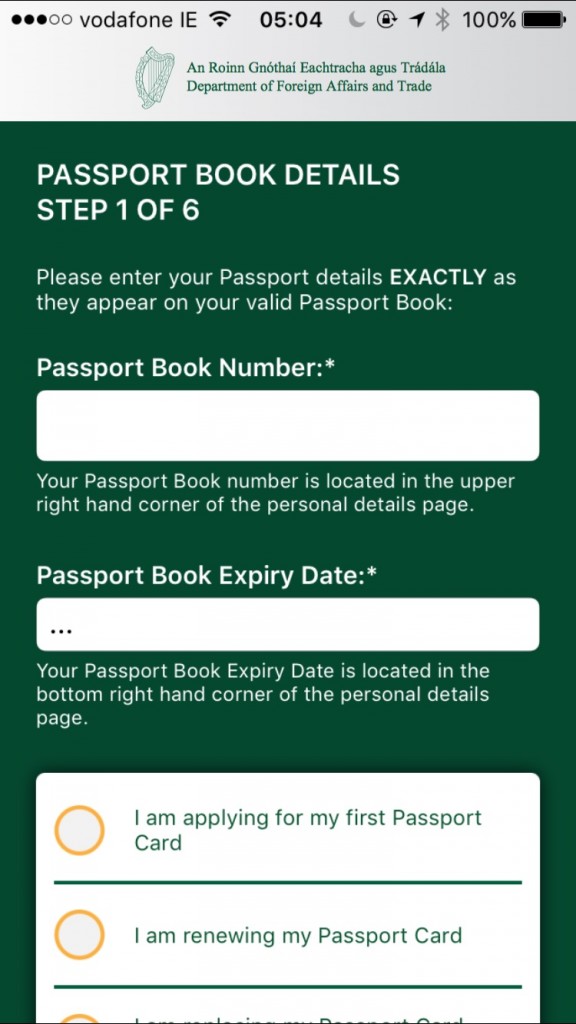 I'll be ordering one for myself at some point in the next few days!