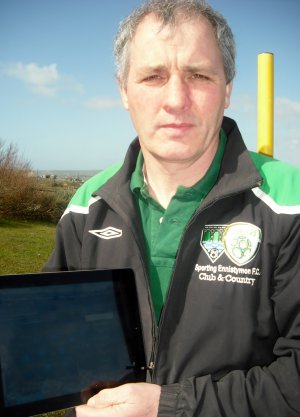 An Irish-designed mobile app that enables sports coaches, scouts and analysts to assess the performance of individual players and teams has been shortlisted alongside Sky Sports, Wilson, Adidas in the inaugural Sports Technology Awards.
Sport Tagger has been shortlisted in the categories of Best Technology and Best Sports App in the international awards scheme, the first of its kind to celebrate the best and most innovative advancements within the sporting world.
The awards, which will be held in The Brewery Hotel, London on April 4th, span a dozen categories from training, performance, apps and innovation and are open to all, from major sports clubs to franchises, broadcasters, industry leaders, equipment and digital technology providers and athletes.
Sport Tagger creator Eddie Crowe, from Lahinch, Co Clare, explained:
"As a coach, my objective was to provide an app that would measure individual skills and provide useful data over a period of time that would help players. I also wanted to make it affordable to grassroots coaches, managers and scouts so they can build up a profile of the players skillset and put a program in place for improvement. So for example, if the data shows that a high percentage of the players long passes are incomplete, sessions may be tailored for that player to address this."
Eddie said the app has been endorsed by Dave Hobson, chief scout with Manchester United. Together with fellow scout Purves Ali, they have recently formed the Professional Footballers Scouting Association and are in talks to create a customised version for their members in the UK.
Rebecca Hopkins, Director of the Sport Technology Awards commented:
"The influence of technology on sport continues to grow and can often be invisible as it contributes in so many unseen ways. This includes the way fans engage with athletes and teams, how coaches prepare their charges for major events or how broadcasters relay sport – the list is almost endless. The Sports Technology Awards have been created as a showcase for the companies which enhance all elements of the sector and the response has been amazing. It is testament to the work of Sport Tagger that they fought off significant competition to make the shortlist."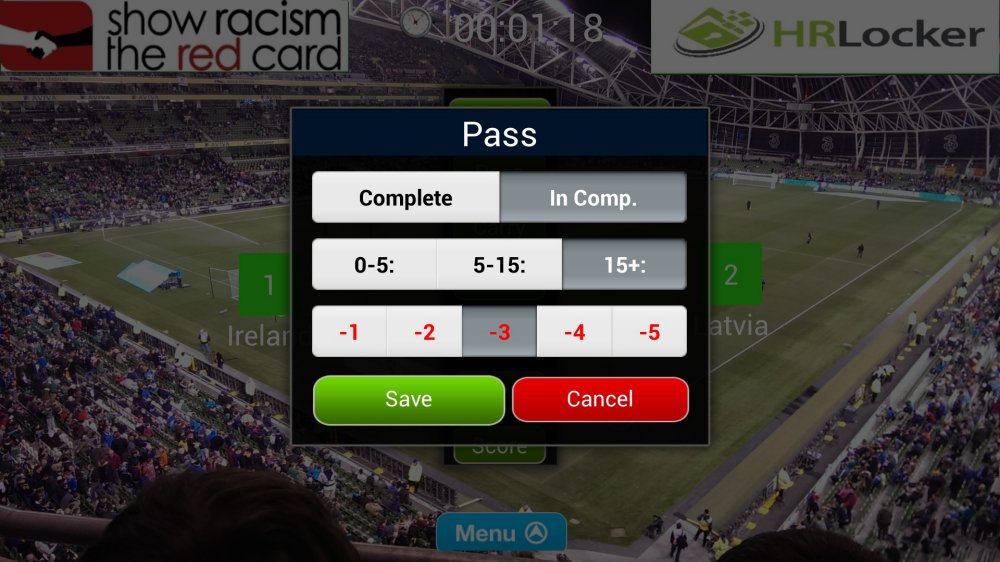 The Sports Technology Awards judging panel includes Rugby World Cup winning coach Sir Clive Woodward, the FA's head of performance services Dave Reddin, and British Olympic Gold medallist Tessa Sanderson, as well as representatives from digital brands such as Twitter, BT and the BBC.
Sport Tagger is free to download for Android and iPhone mobiles or costs €3.79 for the full team version for Android tablets and iPad. For more visit www.sporttagger.com or follow on Twitter (@sporttagger). Sport Tagger for Fans is due to be released in mid-April.