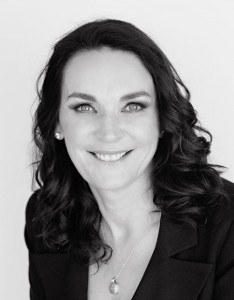 Dr Sarah Bourke, co-founder of Dublin based space technology company Skytek Limited was announced as one of the winners of the 2016 EU Prize for Women Innovators at a ceremony in Brussels yesterday evening.
The EU Prize for Women Innovators is the largest prize of its kind worldwide, and aims to raise public awareness of the need for more innovation and more female entrepreneurs. It also aims to highlight the achievements of the most successful women innovators with entries from throughout Europe.
Dr Bourke beat off competition from 64 other candidates from throughout Europe to claim third place and €30,000 and is the first Irish woman to win the award.
The other winners, who received prizes of €100,000 and €50,000 respectively, were Dr. Susana Sargento, Portugal and Prof. Sirpa Jalkanen Finland.
Selected by an independent jury, Dr Bourke was awarded the prize for the innovation, leadership and commercial progress in pioneering technology that is used by European Space Agency, NASA and the International Space Station and also developing tools for aircraft maintenance, emergency response and the security industries. Skytek has also recently developed a new coastal monitoring system with the Irish Naval Services using satellite technology and introduced a Space Weather Division.
Dr Bourke acknowledged the importance of the awards to promote awareness, particularly among young females, that women can compete and achieve at the highest levels in the technology sector.
"It is generally accepted that space is very much a male dominated area in which to work. These awards demonstrate that women are breaking through into the sector and are making significant contributions".
The Irish education system needs to address the STEM gender imbalance and actively promote science at a very early age within the primary school system, she said.
"It's great to see that the Young Scientist competition continues to attract the brightest young scientific minds, but it is equally great to see coding clubs, e.g. CoderDojo, gaining in popularity with young girls".
The award was presented to Dr Bourke by Carlos Moedas, Commissioner for Research, Science and Innovation, who said: "I want to congratulate the three winners of the 2016 EU Prize for Women Innovators on their outstanding achievements. Europe needs to support more innovators like them: the people who combine scientific excellence with a head for business; the people who turn their research into employment opportunities and their ideas into positive impacts for our society and our economy."
It is the first time an Irish woman has figured as a finalist in this prestigious competition.
Under Dr Bourke's direction, Skytek has a long list of achievements in the space industry including developing software named the International Procedural Viewer (iPV) that controls and manages astronaut operations on board the International Space Station. Over the past few years, Skytek has won three awards from NASA for outstanding software innovation.
Having founded Skytek with the company's CTO Paul Kiernan in 1999, Bourke and the team have also contributed to other advancements in the monitoring of solar storms and earth observation. Skytek has also recently developed a new coastal monitoring system with the Irish Naval Services using satellite technology.
Related articles