I remember, it was three and a half years ago. We were sitting in the living room of Michele's house with our MacBooks open, when I finally installed Tweetdeck and started using Twitter intensively. At that time there was only a few good Twitter clients. I remember only Twitterrific and Tweetdeck. Twitter via the web was lacking almost everything and using it was a pain. Guys behind it couldn't figure out for years how to improve it and how to monetize it.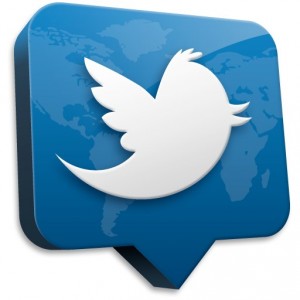 Twitter existed, nothing else. It was its community, especially developers, who pushed it forward. Managing mentions and direct messages was easy with apps built by Twitter fans. Worth to mention is the fact that even the bird symbolizing the service first appeared on Twitterrific icon, before it was adobted by Twitter itself. And hashtags, were introduced by users. Even the official Twitter apps for Mac and iPhone used to be a third party, Twitter user work. Loren Brichter of Atebits made the most beautiful, and useful at that time Twitter clients for iPhone and Mac – Tweetie. The Tweetie for Mac interface influenced many other developers and its UI design and features (pull to refresh) can be found in many other apps. Later, Twitter bought Atebits, renamed Tweetie to Twitter, and made it official apps. The community made Twitter successful and popular and finally Twitter became  mainstream.
Since then Twitter has been changing a lot. Unfortunately for the worst. First of all today's Twitter is a one of the leading social networking sites, having over 500 million users. Twitter became a place for marketers, public relation magicians, politics and celebrities. Once it was a place of quick and easy tool for communication in both directions, now for many it is regarded as a broadcast channel only. Every few days I get a new follower who follows thousands of others. How does he or she manage to read all those tweets? The new type of Twitter user is the one among those millions of followers of Lady Gaga, Justin Bieber or Rihanna.
Finally, with its 500 million users Twitter has to make money. That's good, there is no doubts. Sponsored tweets? I am fine with that. Unfortunately Twitter turned away from the community that made it successful. For years it relied on the community and now it doesn't need it anymore. First of all, it doesn't need the third party apps. New requirements put limits on apps like Tweetbot, Echofon, and Twitterrific. Each third party Twitter client app can serve for 100,000 accounts. For apps that already have more users the user number cap is twice the number of current users. No more. After it gets that number of Twitter users, the developer has to beg Twitter to raise it (worth to read Marco Arment's opinion). And Twitter can kill the access to the API for any third party app. In fact, Twitter would be happy if there were no third party apps at all. And according to MG Siegler of TechCrunch, it doesn't need official Twitter app for Mac as well.
Word is that Twitter made the call today: Twitter for Mac is done. They won't kill it outright, but no further updates. Goodbye, old friend.

— MG Siegler (@parislemon) September 6, 2012
In fact, Twitter for Mac hasn't been updated for over a year. Why? In my opinion Twitter for Mac, which is almost unchanged original third party Tweetie for Mac app, doesn't fits the new Twitter's policy. It is not good for broadcasting adverts, sponsored tweets etc. Tweetdeck, updated recently seems to be in focus. Maybe its multi-column view better suits Twitter today?
And maybe Twitter wants users to access the service via web? As Dave Caolo mentions on his blog, Twitter probably gets more money this way.
I guess Twitter is going to leave us in peace, for now. That 100,000 users cap for third party apps its for us – old Twitter users. The new users make no community, they are money Twitter is going to make.
Is there an alternative solution, a promised land? Unfortunately not. Facebook and Google Plus are OK, but they are to complicated compared to simple timeline with short, 140 character tweets. There is a new service in the block, called App.net. It seems to resembles Twitter the most. To avoid such issues with making money on advertising and changing policies, App.net is paid service. 50 dollars a year. Maybe it's ok for US users, but for many others it is a bit to much.
By the way, it is my first post on Technology.ie. Since, on my Polish blog – mackozer.pl – I deal almost only with Apple-related matters and software, I am going to post my thoughts and reviews on the same topic here. It's been over four years since I made a real presence in the Irish blogosphere. Some of you may remember me from my old blog Ireland from a Polish perspective. Good to be back.