Todays' target for a phishing attack is Just Eat
Irish users will be enticed to follow the links in emails purportedly from the site which is offering a €50 bounty for completing a survey: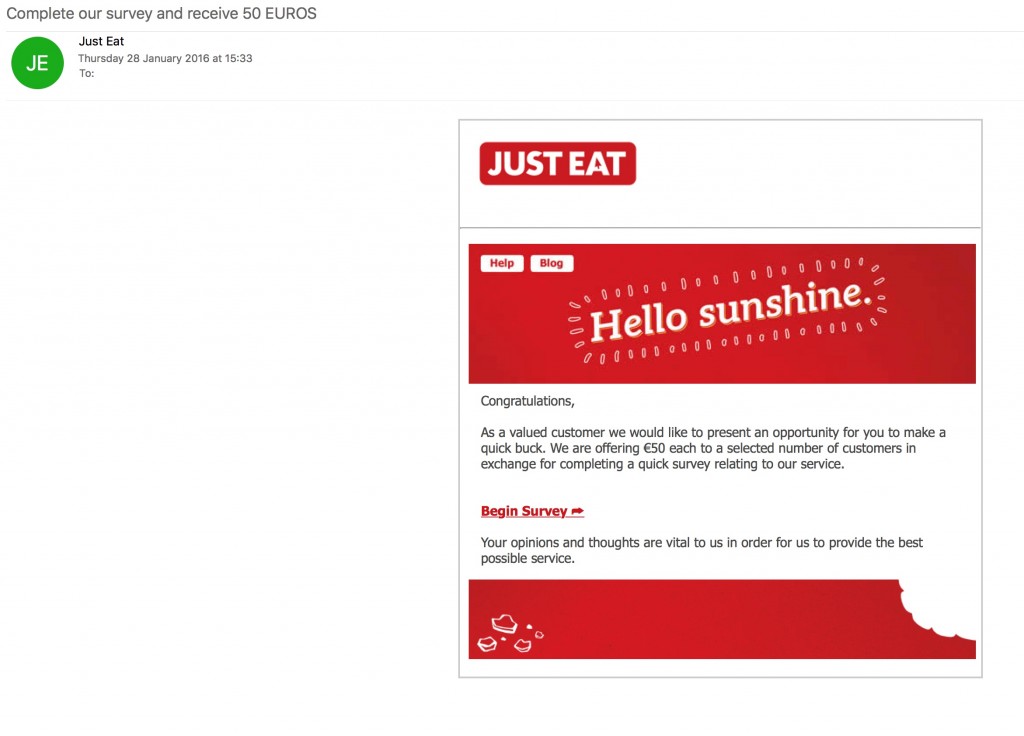 Of course for this to work for the phisher they need to get their pay day. As with other attacks we've seen this week the scam relies on the payout being to the user's credit card:

But they've been quite clever, as they're also using the pretext of the survey to get a lot of information that banks and other financial institutions often use to validate user identity. Just look at some of these questions: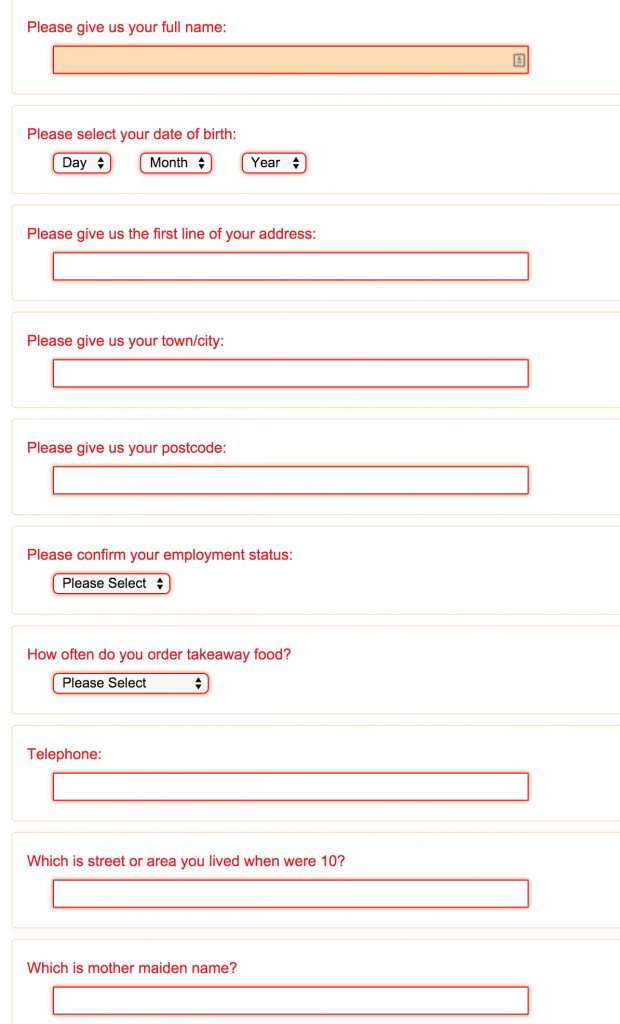 And once you hand over all that "juicy" information they then go in for the kill. Note how they're asking for both your bank account information AND your credit card details: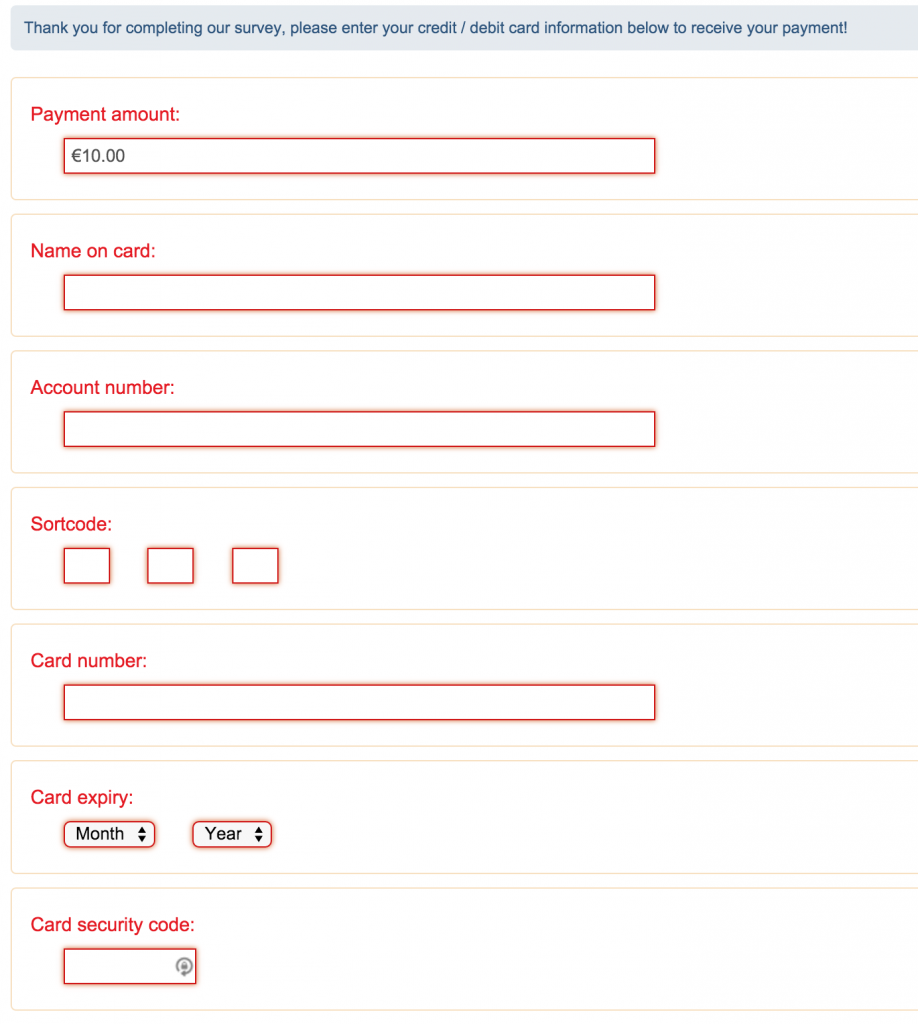 As usual if you get these kind of emails please delete them!