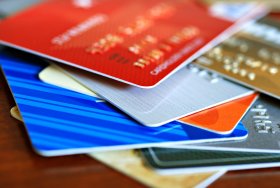 Details continue to emerge surrounding the security breach involving customer's financial data at LoyaltyBuild.  The ESB has confirmed that 6,700 of its customers have had non-financial data compromised in the attack. According to The Irish Times:
Loyaltybuild said the further data breaches, yet to be publicised, had only come to light late yesterday evening and the companies involved were in the process of being informed. It said that until all companies involved were in a position to start communicating with both the DPC and their customers about the nature of the breaches, it was legally precluded from identifying them.
The Irish Independent reports that both AIB and PTSB have confirmed that "dozens" of their customers have been the victims of fraud, but it's not clear whether that can be definitively linked to LoyaltyBuild.
Meanwhile, Bank Of Ireland and Ulster Bank said that they were still assessing the situation and that there were no clear indications yet of fraudulent activity associated with the hacking attack.
Also from that article:
The Irish Payment Services Organisation said that most of the cards involved in the data breach would have expired or been replaced since the customers handed over their details.

It advised cardholders to monitor their accounts on a daily basis, either online or over the phone, and if they noticed any suspicious activity they should report it to the card issuing bank.
IPSO also pointed out that customers would not be liable for loss due to fraud.
Related articles