A new look at email from Mailbox app.
Their tag line is "Put email in it's place", and with the first look that really seems to be the case. Email is broken, and this app may be the solution to fix it.
Side note : It's not an app that you can use straight away, rather you have to signup, install the iPhone app and wait in a queue. It's quite a smart marketing idea, and probably has helped to add a bit of hype to the whole launch. Mailbox say this is because they want to roll out the service in a managed and controlled way. I was waiting about a week, and it was starting to almost forget about it, and the hype around it, but earlier today I got the notice that my mail box was ready.
Waiting to get access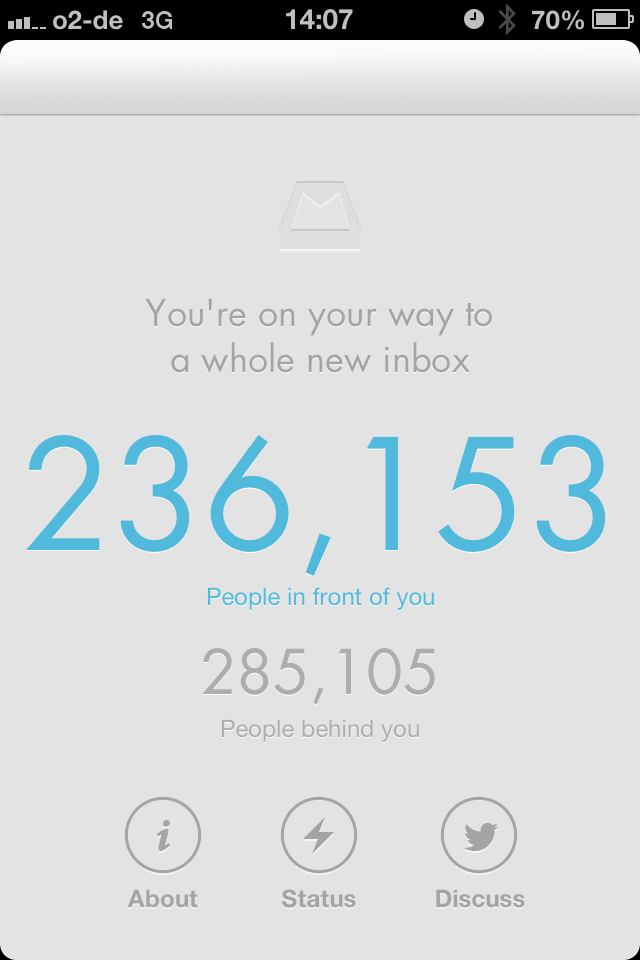 A look at at my position in the queue last week.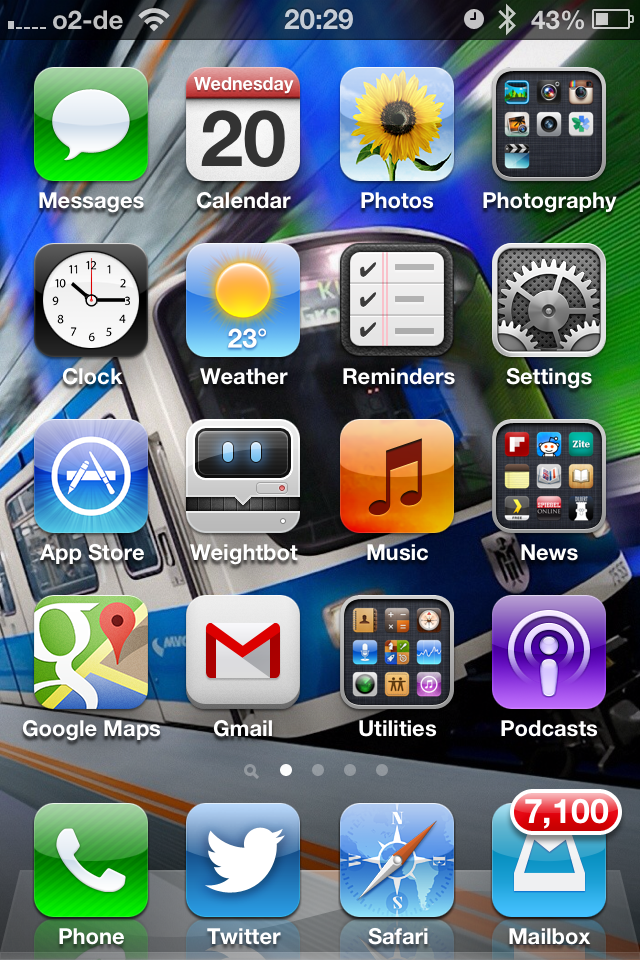 To start I've put the app on my home screen, to replace the weak native iPhone Mail app, which is poor on a number of levels
lack of multiple inboxes

poor search features
slow UI
etc.
Apple's product hasn't seen a major update in quite a few years.
Mailbox works like many other email clients, like when getting an email, you'll see that it can do push notifications, just like the other mail apps. These can be disabled in the settings tab.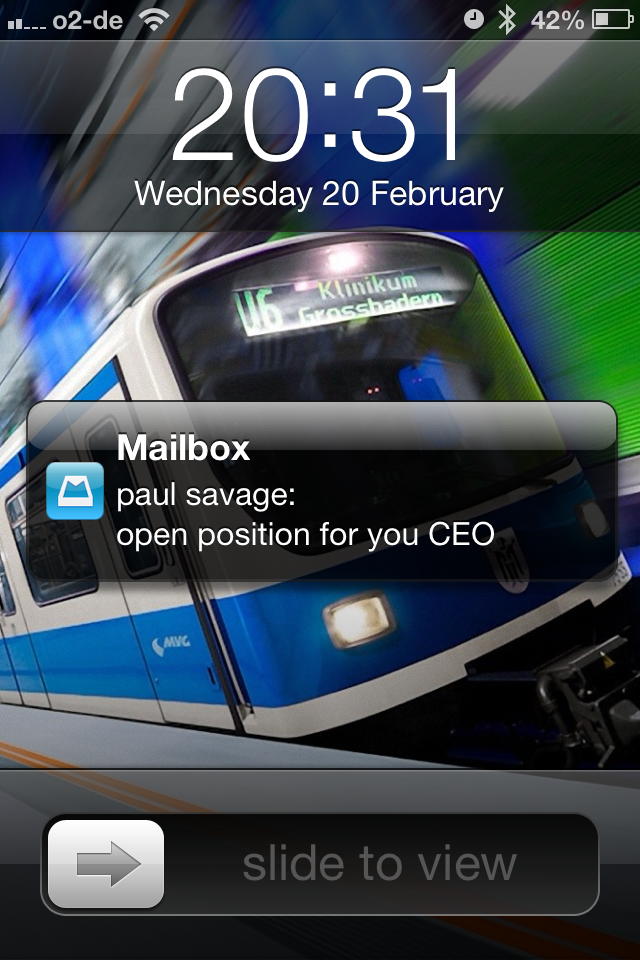 The presentation of the email inbox is clean, simple and minimalist. They use the easy on the eye colour scheme, gray on gray,  and unread messages labelled with a blue icon. Tapping on the messages opens the email thread. Overall it tries to add a calm feeling to my rather hectic email inbox. Digging deeper you'll see that there are some subtle differences.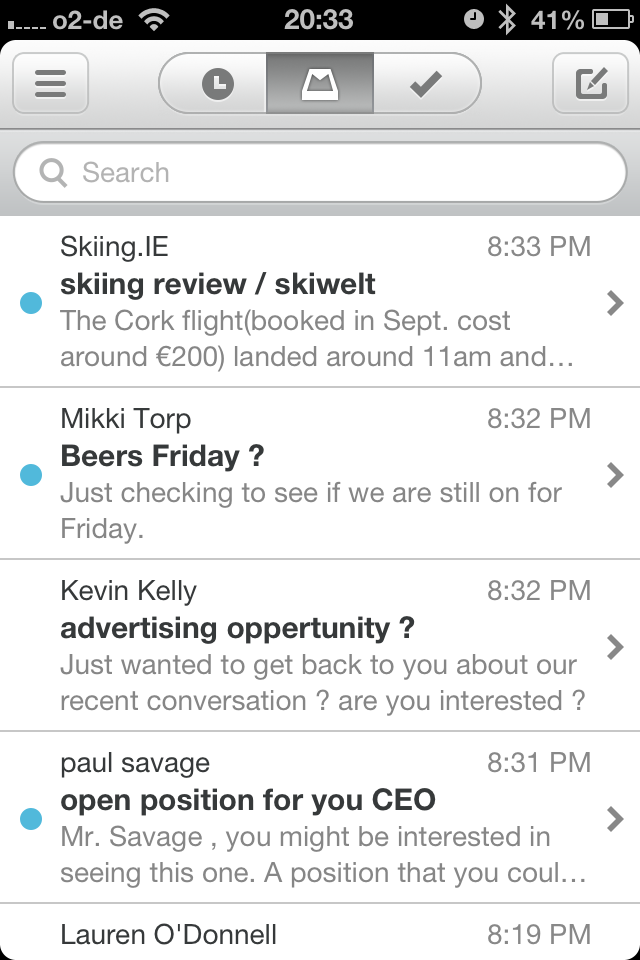 Archiving, deleting, adding to a list and setting on a reminder are all done by swiping. By doing short or long left and right swipes on the individual emails you will perform one of these actions. It takes a bit of time to get used to these, if you delete an email by accident, you'll have to fish it out of the trash, but the settings can be reached by clicking the icon on the top left.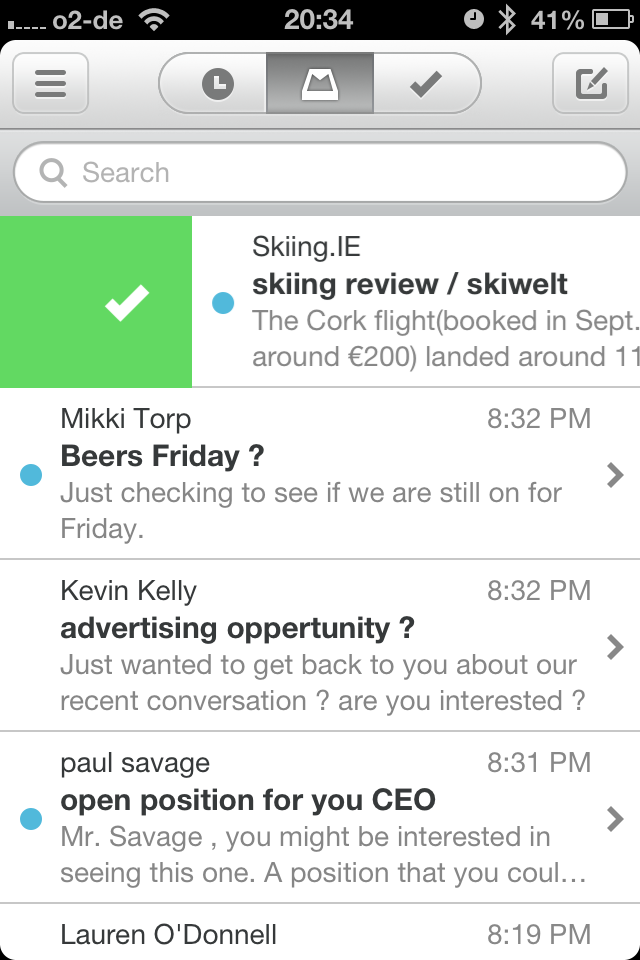 The idea of Mailbox app is to clear up your inbox, and to get it under control, and even to it to zero. The idea is to read & categorise the emails, and to flag those ones that you want to action or be reminded about  later.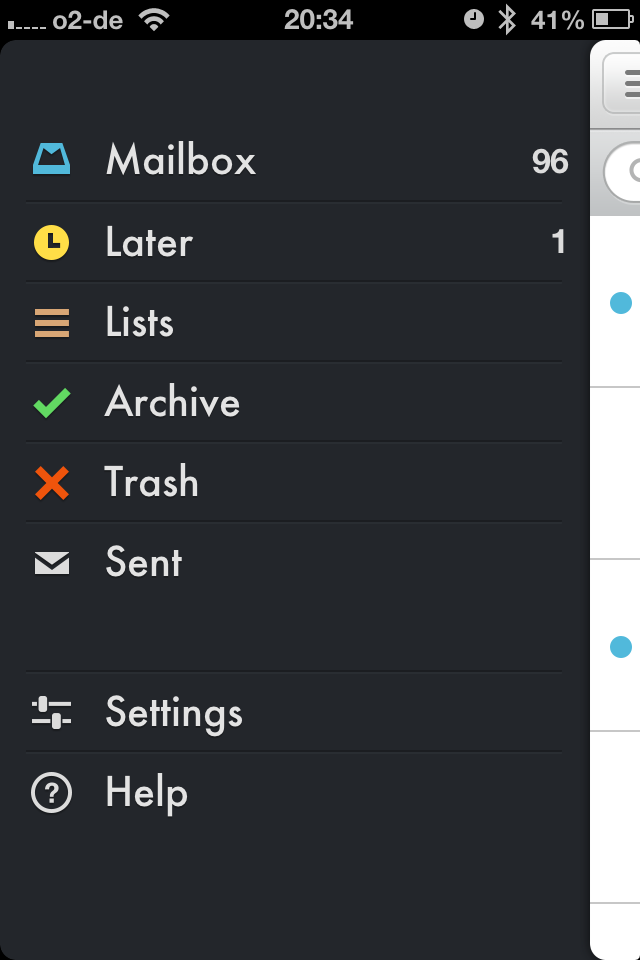 It's a little bit soon to to know if this will be my mobile email app of choice. There are some potential security questions, like does Mailbox store your email on their servers ? For sending emails they are sent via their system, rather than natively from gmail.