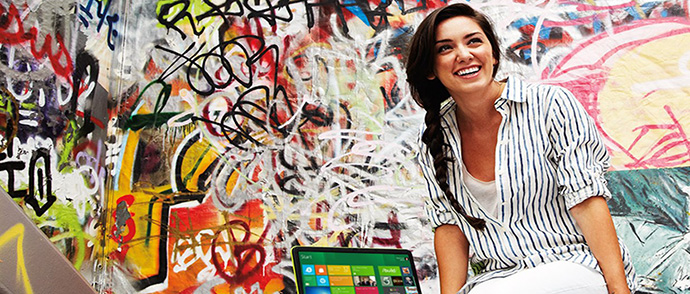 Microsoft Ireland today announced that it is seeking to recruit 100 top graduates for a broad range of graduate and internship positions within Microsoft's operations in Ireland. Roles will include programme manager positions, sales opportunities, HR, legal functions as well as finance and marketing positions. On the technical side there will be opportunities for candidates in software engineering and development, as well as engineering support.
Commenting on its recruitment plans, Clodagh Logue, HR Director, Microsoft Ireland said:
"We're delighted to announce plans to strengthen our team by recruiting 100 students as part of our graduate and intern programs. Each year we work with leading universities to identify the brightest and best talent and invite them to join us at Microsoft. Here they will have an opportunity to innovate, inspire change and join projects which will literally impact how people live and work. In addition, graduates who join us have the opportunity to build a career path that can lead them into different parts of our business – from operations, to development, to sales and marketing. We are an internationally focused team which means that candidates joining us here in Dublin will be working alongside colleagues of different nationalities, on teams supporting products and customers right across Europe and beyond. Where they have an interest to travel, a career at Microsoft opens up international opportunities as well and we have been delighted to facilitate this as part of our focus on career development."

"What's most important though, is that graduates themselves tell us that we offer a leading experience – over the past two years we have ranked amongst the top employers in Ireland for graduates, as voted for by graduates."
Microsoft is attending the Grad Ireland Careers Fair in the RDS today, October 8th, in addition to continuing to hire in partnership with universities and directly online.