Netflix have upped their prices again.
The new prices start at €7.99 / month and go up to €11.99 / month: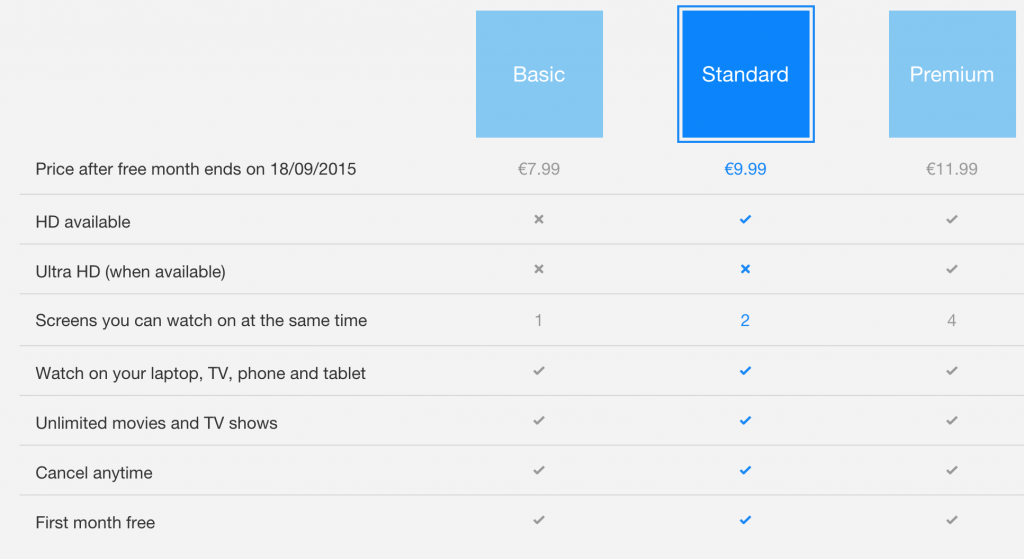 All plans still come with a free 30 day trial for new users.
The latest round of price increases won't impact existing subscribers until the middle of next year according to an email the company sent out over the weekend: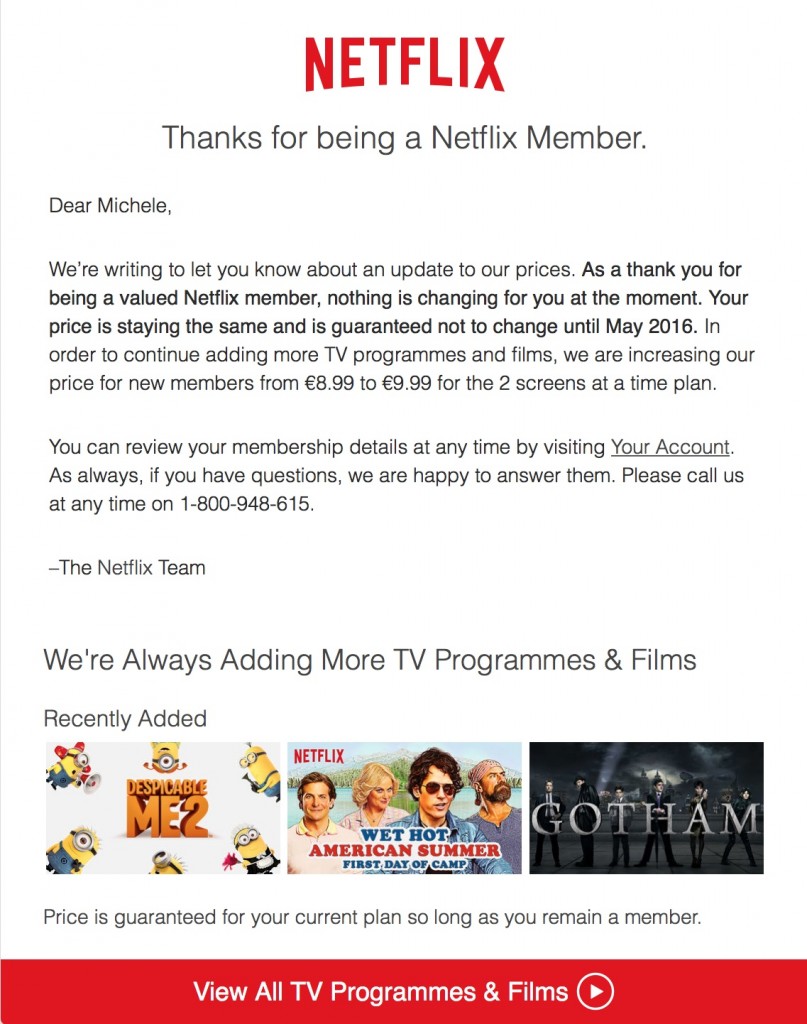 UPDATE: Netflix reached out to inform us that the pricing change only impacts the "Standard" plan ie. 2 streams HD. The pricing of both the "basic" and "premium" plans are unchanged.
Their spokesperson explained:
To continue adding more TV shows and movies, including many Netflix original titles, we're modestly raising the price of our 2 stream, HD plan for new members. As a thank you to existing members, their current plan and price will not change for one year.
Will this price increase have an impact on renewal rates?
Let us know via the comments!