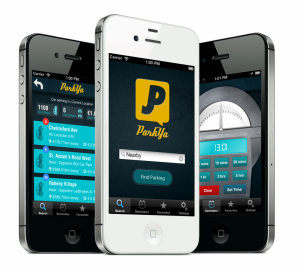 Dublin based startup ParkYa have launched a private beta for their mobile app.
The app is designed to make finding parking sports and actually paying for parking easier for drivers:
With the ParkYa app, you will be able to search for parking nearby or do a text search. The app will list all of the parking meters by distance and you will be able to click in to see more details.  The listing will show you how many parking spots are located on the street.  If you have a Parking Tag account you can use our handy retro style meter that will prepare a SMS and prompt you to send. After the payment is sent, we create an alarm in your phone that will notify you when your parking is about to expire. This alarm will give you the option to open the app back up and you can make another payment if required.
The service currently works in Dublin city only, but they plan to expand to other areas.
Full details on their site.