Gavin Sheridan is a pioneer of Irish blogging, journalism and Freedom of Information.  He co-founded TheStory.ie which is
… dedicated to sharing documents, combing and combining data and promoting transparency in public life: An experiment in journalism and crowdsourcing hoping to shed light on the government. If you're spending the Irish taxpayers' money, you're on the radar.
Since it was founded four years ago, TheStory.ie has been to the forefront of investigative journalism, using Freedom of information legislation to obtain huge amounts of data from public bodies, which they have then shared pro bono with the public and with news organisations.  As Gavin quite rightly says:
The data and documents we obtained made headlines in almost every Irish newspaper, often in many newspapers at the same time. When you see documents like Ireland's application for a bailout, it was this blog that got it.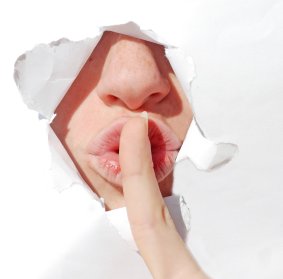 However, it is a bone of contention with Gavin that Freedom of Information ought to be, not only free as in speech, but free as in beer.  He argues that fees for FOI requests are designed to dissuade individuals and even organisations from making FOI requests.  By the nature of this work, it is impossible to know before you get the data, exactly which documents will prove useful, so journalists working on FOI need to request large amounts of data in a single request – while paying the fees.
Now, however, the Department of Public Expediture and Reform have added a number of late-stage amendments to the FOI Bill 2013 which is just about to enter the Committee Stage in the Oireachtas.  The result, explains Gavin is that:
This provision kills all requests containing a request for more than one record from more than one division within a public authority. It's also a proxy fee increase. If you ask for four things from different divisions of the same body, your request fee jumps from €15 to €60. This would kill most requests this blog has ever sent. It would also kill most requests by journalists who are trying to maximise the amount of information they can get for the unjustified €15 fee in the first place. The €15 fee created multifaceted requests.
Gavin also points to an amendment which would broaden the definition of "search and retrieval" in a way which he says "gives discretion to officials to charge for moving a mouse or typing on a keyboard. If a public body wishes it, this will kill most FOI requests."
Gavin is adamant that, if these amendments are passed, it spells the end for TheStory.ie.
… we will not seek funding from the public to support an immoral, cynical, unjustified and probably illegal FOI fee regime. We will not pay for information that the public already pays for. We will not support a system that perpetuates an outrageous infringement of citizen rights. The legislation was gutted in 2003 and it is being gutted again. More generally the number of requests from journalists from all news organisations in Ireland will fall as a result of these amendments, and the resulting efforts to shine a light on the administration of the State will certainly deteriorate. And secrecy will prevail.
Related articles