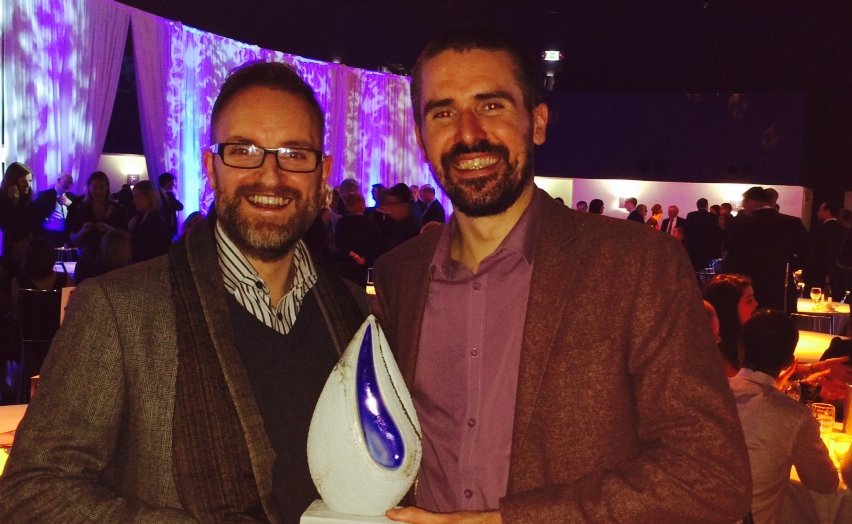 Realex Payments has been announced as the winner of the International Business Award at the Ulster Bank Business Achievers Awards 2014. The Company, which processes over €28bn per annum for 12,500 online and mobile businesses worldwide was the overall winner amongst the 4 companies shortlisted from each province.
Realex Payments' reach is truly global with online transactions through its payment gateway processed in 184 countries in 2014. However, the largest market for Realex Payments remains the UK over more than 60% of all transactions are processed.
Realex Payments continues to expand, introducing Realex Fire, a regulated, less expensive mobile payment account for consumers and businesses to the market. As part of its expansion, Realex Payments is currently advertising 30 job vacancies in sales and software development roles in its Dublin and London offices.
The announcement took place on Thursday December 4th at a gala dinner in the Mansion House Dublin, hosted by Ulster Bank. Representatives from all shortlisted companies across the Awards' eight categories attended the event.
Paul Gillen, Brand Manager at Realex Payments, was on hand to accept the award on behalf of the company. He said 'It is an honour to accept this award and it is a true testament to the hard work and dedication from everyone in Realex Payments. Since our foundation in 2000, we have scaled to become one of Europe's leading payment gateways and it is significant to be recognised for the work we do internationally'.
Related articles