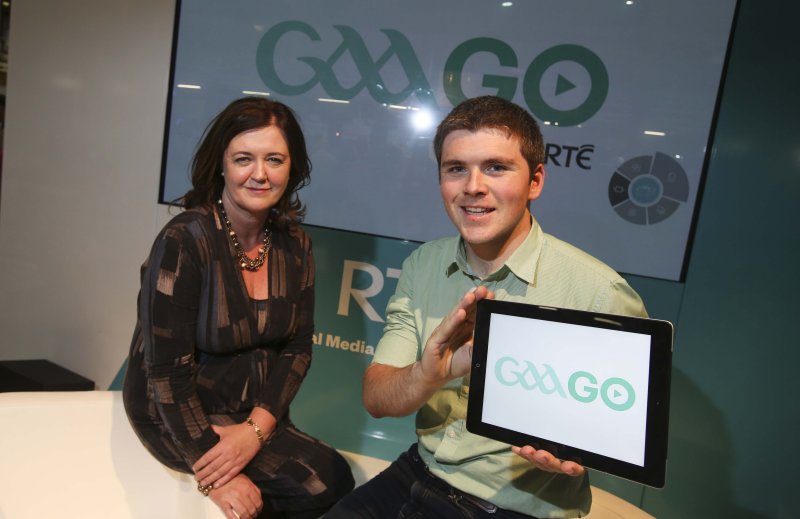 GAAGO, RTÉ and the GAA's online streaming service for Gaelic Games outside of Ireland, announced today at Web Summit that payments disruptor Stripe has been selected as the long-term payments partner of GAAGO.
Since the service was launched in May this year, Gaelic Games fans in over 150 countries have been enjoying the new reality of accessing the All Ireland Championship games on any internet-enabled device, anywhere in the world.
Speaking at the Web Summit, John Collison, president and co-founder of Stripe said
"We're very excited to be working with GAAGO to enable Gaelic Games fans to have access to the latest games wherever they are in the world. Whether fans just want to stream one game or subscribe for a season, Stripe's payment solution ensures that they will be able to do so seamlessly."
Múirne Laffan, Managing Director of RTÉ Digital said
"John and Patrick Collison are a great example of GAAGO's target audience. They represent the young Irish, who are forging their own path abroad but who want to still stay connected to Ireland no matter where they are in the world."

"GAAGO is essentially a start-up and over the course of our first five months, the business grew its global reach with customers in over 150 countries worldwide. Stripe has provided us with the best way to accept payments online and we look forward to working with them long-term as we grow the business into the future" added Múirne Laffan.
Related articles