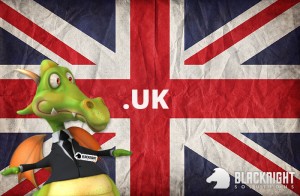 Nominet, the company which runs the .uk ccTLD, have announced that from 2014, people will be allowed to register domain names directly under .uk. Prior to this, you had to choose a second level domain in which to register, such as .co.uk for businesses, .ac.uk for academic institutions, .gov.uk etc.
According to Michele on the Blacknight blog, existing holders of domain names under the second level, will have up to five years to claim the corresponding .uk name.  If there is a conflict, priority will be given to the .co.uk name holder.
So, for example, if you have mybusiness.co.uk already you'll be given first option on registering mybusiness.uk

If, however, you have mybusiness.org.uk you'll have to wait for the co.uk holder to not lay a claim to the name.
It all sounds fair enough.  Businesses will not lose out commercially and other types of organisations can continue to use their 3rd level domain names if they cannot get the second level one.
But on Twitter, Jason Roe pointed out that this also raises the possibility of creative use of words which end in 'UK'.
.@primaryposition @blacknight my first thought was to look up words ending in uk, register ahead of time. Seem few and far between dibb.uk?

— Jason Roe (@jasonroe) December 2, 2013
And that got me thinking … what about French Connection UK?
Of course they've Capitalised (pun intended) on their suggestive initials.  But they probably never anticipated Nominet's change in policy or else they would have registered fc.co.uk.
That domain, it turns out, redirects to a law firm called Freeth Cartwright.  And I suspect they may soon be receiving a bid from a certain clothing company.
Related articles