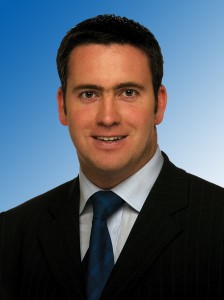 The Minister for Research, Innovation and Skills Damien English TD, together with the Taoiseach and the Minister for Jobs, today published Innovation 2020, Ireland's 5-year strategy for research and development, science and technology.
They've described it as a key element of the Government's overall jobs strategy, aimed at building a new economy based on exports and enterprise, and delivering full employment on a sustainable basis.
A key ambition of the Strategy is to increase total investment in R&D in Ireland, led by the private sector, to 2.5% of GNP. On current official projections, this would mean that over €5 billion will be invested per year in R&D by the private and public sectors by 2020. This will represent almost doubling current levels of investment (€2.9billion in 2014).
Among the other targets to be delivered by the strategy are:
increase the  number of research personnel in enterprise by 60% to 40,000
increase research  masters  and  PhD enrolments  by 30% to 2,250
double private investment of R&D performed in the public research system
40%  increase  in the share of PhD researchers transferring from SFI research teams to industry
Ireland's participation in International Research Organisations will be  expanded. The government will apply for full membership of ELIXIR, and will explore membership options for CERN and ESO
further devlopement of the network of research centres
a successor to the Programme for Research in Third Level Institutions will  be rolled out to include investment in the creation of new, and the  maintenance  and upgrading of existing, facilities and equipment and ensure full utilisation
€1.25bn funding under the EU Framework Programme Horizon 2020 will be drawn down
a new Programme of Funding for Frontier Research will be introduced, providing resilience and responsiveness to meet new challenges or opportunities as they emerge;
challenge-centric   research   will   be   initiated  to  stimulate solutions-driven  collaborations bringing together enterprise, higher education  institutions  and  public  sector  to identify and address national challenges
horizon-scanning  –  in  the  coming years a formal horizon-scanning exercise will be undertaken to identify areas of strategic commercial opportunity  for Irish-based enterprises. This process will feed into the next research prioritisation exercise in 2018
international  benchmarking  – a series of structures will be put in place to benchmark Ireland's performance in these areas against other comparable  economies, and develop steps to improve our comparative performance
Related articles