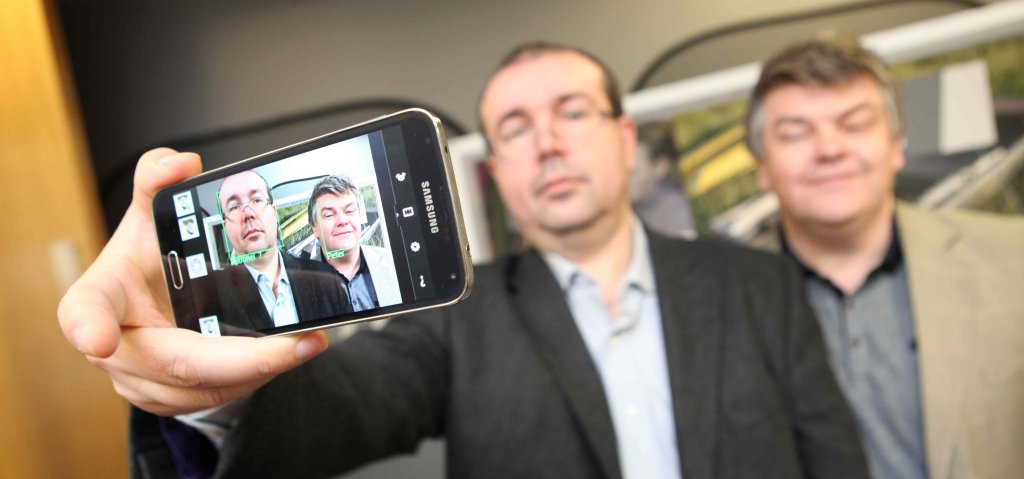 The Minister for Skills, Research and Innovation, Damien English TD, today announced funding of €1.5 million for a new research project at NUI Galway which will seek to address technical challenges associated with the development of improved imaging quality for smartphone cameras. Delivered by the Department of Jobs, through Science Foundation Ireland (SFI), the funding is part of SFI's Strategic Partnership Programme and includes a €750,000 industry contribution from Galway-based computational imaging company FotoNation. The research project will run for four years and will sustain positions for six PhD researchers and three post doctorial researchers.
Commenting on the announcement, Minister English said:
"A key part of the Government's Action Plan for Jobs is to identify strategic opportunities based on emerging global trends. Social media content is becoming increasingly visual with huge growth in the amount of photos and videos now being shared online. This trend is driving strong demand for advancements in smartphone camera technology. This demand presents a strong strategic opportunity for Ireland in the years ahead, and that's why funding for a project like this through SFI is enormously important."
Professor Gerard Lyons, Dean of Engineering and Informatics at NUI Galway commented:
"We are delighted to be associated with this ground-breaking applied research and to be partnering with FotoNation, which is the global leader in smartphone image analytics. Our academic researchers are pioneers in this new industry and we are committed to supporting close-to-market R&D as the foundation for future economic growth in Ireland."
Dr. Peter Corcoran, Principle Investigator on the project said:
"This proposal provides a unique opportunity for engineering PhD researchers at NUI Galway to work on research topics driven directly by the future needs of the global consumer electronics industry. Many of these researchers will have opportunities to engage with, learn from, and contribute to an industry-leading innovation and intellectual property development process. This forward-looking research partnership is a bold step towards the future of PhD education in Europe. "
FotoNation is a wholly-owned subsidiary of Tessera Technologies, Inc. (NASDAQ: TSRA), described as "giving life to computational imaging by merging technology with emotion". More than a decade ago, FotoNation was the first to integrate a commercially successful computational imaging solution into an embedded mobile device. Today, nearly 2 billion digital cameras and smart devices are powered by the imaging technologies designed by FotoNation.
Related articles