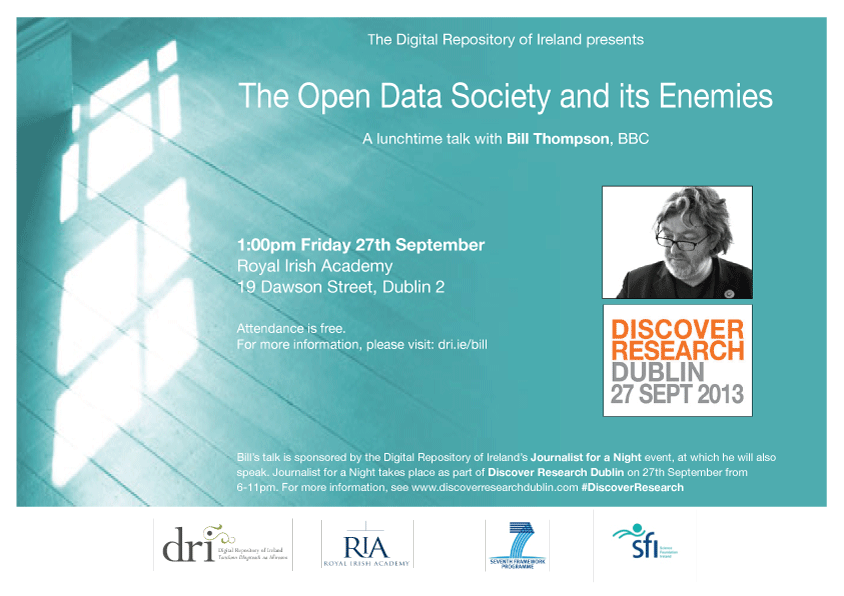 Journalist Bill Thompson will be speaking at the Royal Irish Academy next month.
The lunchtime talk is entitled "The Open Data Society and Its Enemies":
The talk will be grounded in his own experience as a journalist, developer and support of open data, and will explore ways in which open standards for networks, catalogues and digitisation can support collaborative working between cultural institutions, help the digital economy to grow and give us easier access to our archives and collections.
Full details here.