Hacking Twitter accounts happens all the time. Normally, however, the hacker does something overtly malicious.
This time round, however, it's just plain odd.
The Burger King Twitter account was hacked and is currently spewing out content promoting McDonalds! But what makes it even more bizarre is that the account appears to be verified.
Screenshot below: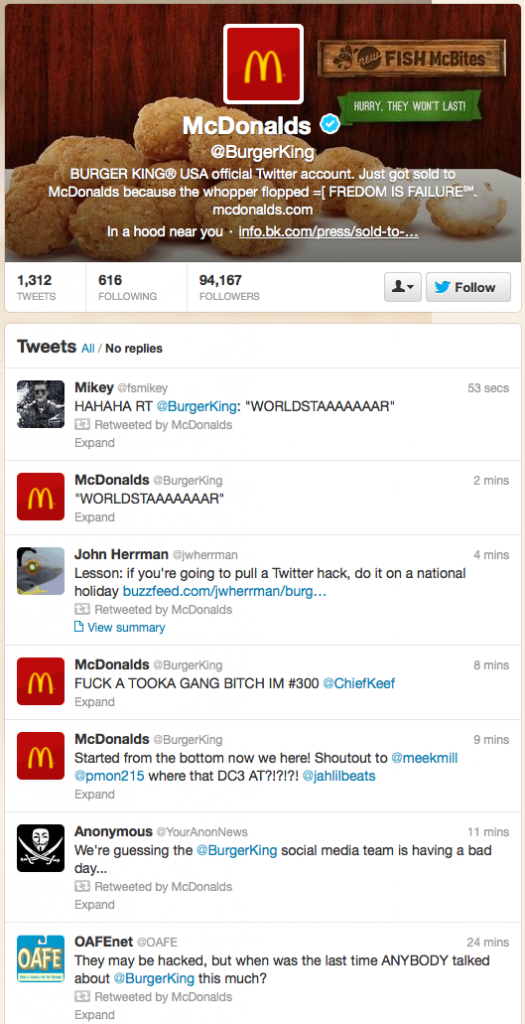 Update: Twitter have suspended the Burger King twitter account – thanks to Neville for letting us know via the comments