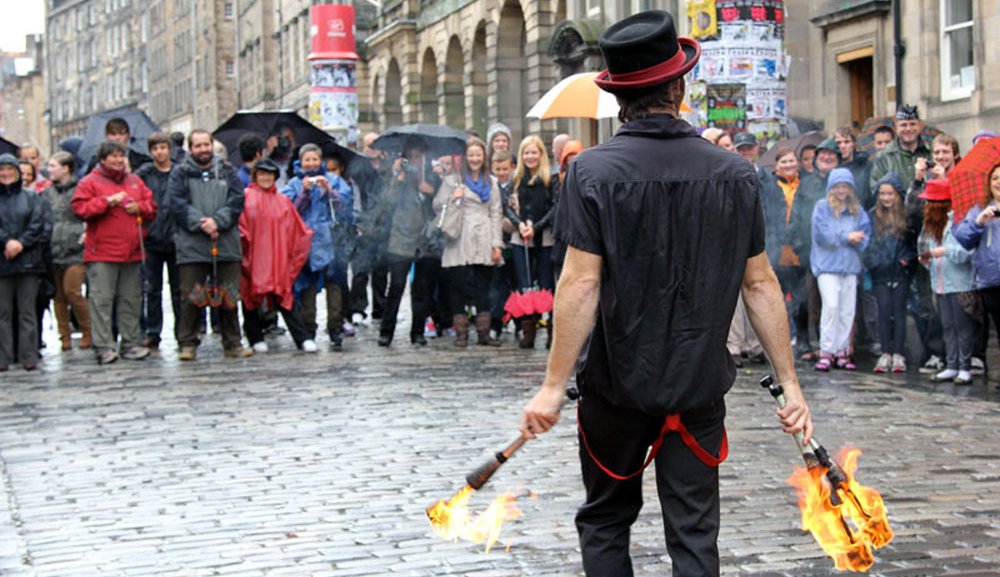 BuSK is a new app which launched on Friday. Created by The Busking Project with support from Tech for Good funder Nominet Trust, the app promises to transform the way we engage with buskers and other street artists.
These days we don't carry cash like we used to, which can be an issue for buskers. To tackle this, BuSK allows street performers to receive secure, cashless payments via a credit or debit card. No more scrambling in bags and pockets for loose coins, and electronic donations make it easier for artists to track payments. Members of the public can also use the app to hire buskers for gigs and keep in touch with upcoming performances.
According to Nick Broad, founder of The Busking Project, "We should be celebrating our buskers, as street performances not only benefit the artist, but have knock on positive benefits; invigorating towns and cities." He adds that, "There is a lot of misunderstanding about street performers. The old joke is that buskers are 'beggars with a gimmick', but Ed Sheeran, Pierce Brosnan and KT Tunstall all started off as buskers. What we are trying to do with BuSK is to show that being a street performer is a legitimate and accessible way of earning a living."
The Busking Project's aim is to use this data to convince more local authorities to open up their cities to street performers and encourage a lively busking ecosystem. "Our motto", Nick Broad continues, "is 'Gain Fans, Get Paid, Avoid Arrest'. These are the three pressing needs for street performers in the 21st Century."
Busk launched in London and is also available in the USA, Canada, Australia and across the EU, with further country launches planned for 2016.