Update: now you can watch the show on the TG4 Player.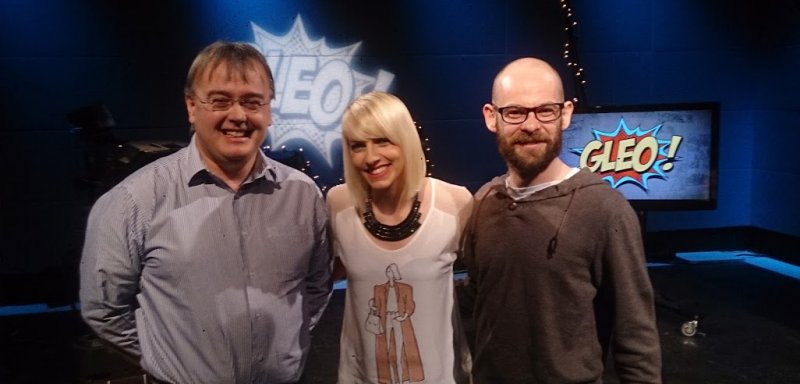 Tune into TG4 this evening at 6:25pm for the latest episode in the series Gleo, which features discussion on topics of interest to young people. Tonight's show is about blogging, and I'm on the panel! The programme is in Irish, with subtitles in English.
Clár comhrá do dhéagóirí is ea Gleo, ina mbionn téamaí difriúla faoi chaibidil gach seachtain. Blaganna a bheidh faoi chaibidil an tseachtain seo. Casfaidh Máire Treasa leis an mblagálaí mór le rá Suzanne Jackson a bhfuil cáil mhór ar a blag, So Sue Me, agus os cionn milliún duine ag féachaint ar a suíomh gach mí. Beidh Sinéad Kenny ó Brand New Retro inár dteannta freisin. D'éirigh lena blag féin an gradam do bhlaganna cultúr coiteann a bhaint amach ag gradaim blaganna na bliana 2014. Beidh saineolaithe blaganna eile sa stiúideo freisin chomh maith le mic léinn ar mian leo a bheith ag blagáil.
Mura n-éiríonn leat an craoladh beo a fheiceáil, beidh sé ar fáil ina dhiaidh ar sheinnteoir TG4.
Related articles