TG4
[ 19:20 ]
Play Now
|
Play in Popup
|
Download
Today's Irish language podcast (19:20; 11MB; MP3) is an interview with the Deputy CEO of TG4, Pádhraic Ó Ciardha.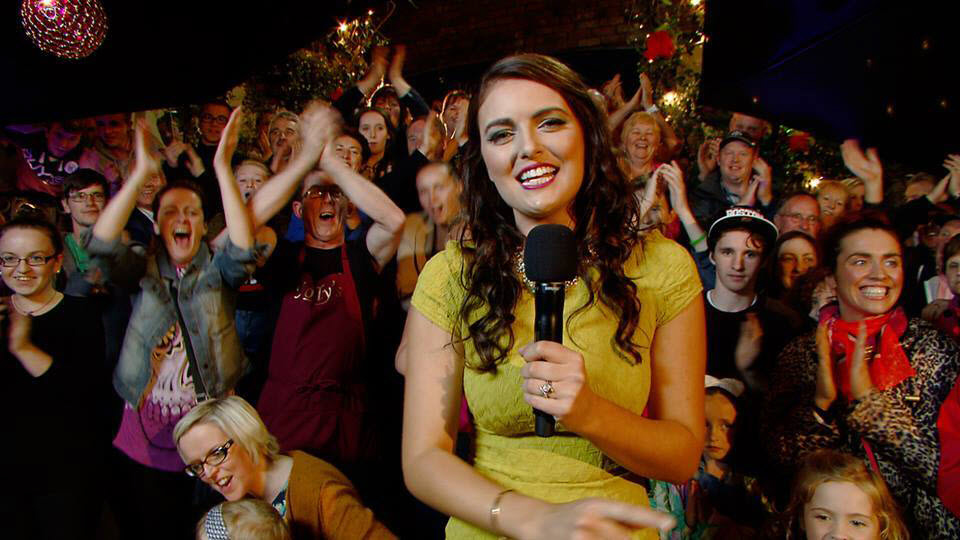 TG4, the award-winning multi-platform Irish language media service, has announced the completion of three major phases in the implementation of its digital content distribution strategy.
The first is the new Smart TV App, available and live on all major platforms, Samsung, Philips, Opera TV, Foxxum, Toshiba and Google TV. The apps have also been submitted for LG and Panasonic.
The second is the release of an updated and enhanced version of the TG4 Web-based Player, available through the browser ( tg4.tv) on any device. Launched in 2002, it was Ireland's first TV Player, created and produced by TG4's in-house team. The new upgrade makes it possible for users to create their own personal playlist and will offer a continuous live stream of TG4 content worldwide (any rights-restricted content in the user's region will be replaced seamlessly by other non-restricted TG4 content).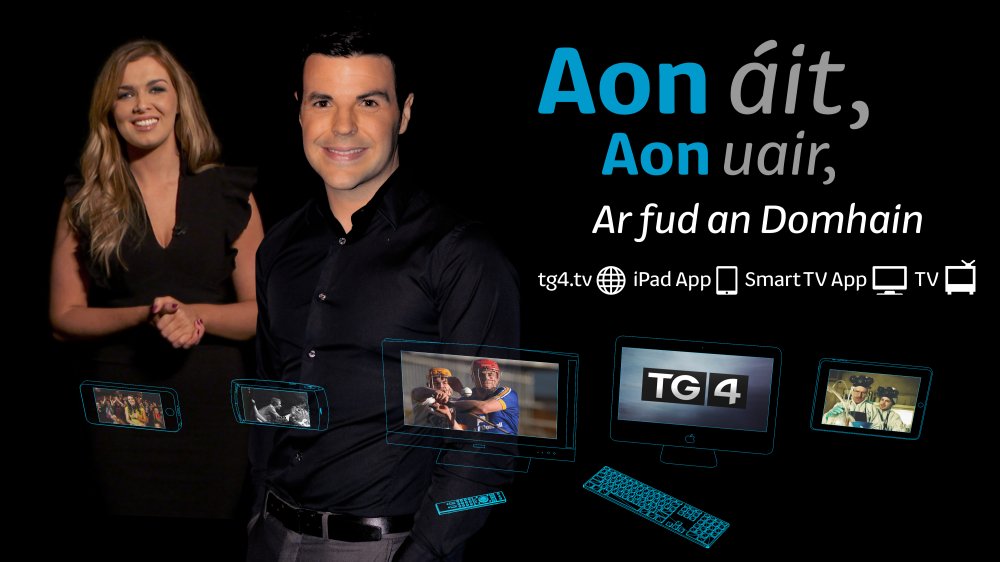 The third element of the latest TG4 smart move is the release of an updated and enhanced version of the TG4 Player App for iPad. This will be available free to download from the App store, worldwide, and will include access to the TG4 live stream as well as a catch up service for TG4 audiences. The TG4 player App is in addition to the 7 existing Irish language Apps developed by TG4 for the kids audience, making TG4 the main App developers for Irish language content.
In the podcast, Pádhraic Ó Ciardha explains that, from the station's beginning in 1996, it has been acutely aware of the demand from the globally dispersed community of Irish people who wish to connect with their culture. The intervening years have seen a revolution in media, up-ending the top-down model of broadcasting and putting the user in control of the time, place and platform with which they choose to consume content.
"Bhí an tráth ann, agus shocraigh fear, go hiondúil, i stáisiún teilifíse, cad é an rud a raibh tusa chun féachaint air, ag am a shocraigh seisean. Chaith tusa tú féin a chur ar fáil, ag an am sin, le go bhfeicfeadh tú an t-ábhar sin. Tá an chothromóid chumhachta sin athraithe go h-iomlán anois. Tusa a roghnaíonn céard é ar a bhfuil tú ag dul ag féachaint. Tusa a roghnaíonn cén t-am a bhfuil tú chun féachaint air. Tusa a roghnaíonn cén gaireas, nó cén uirlis a bhfuil tú ag dul ag féachaint air. Mar sin, 'sé an cúram atá orainne, mar stáisiún teilifíse, ná a chinntiú go bhfuil an t-ábhar s'againne ar fáil duit, ins an áit, ag an am, ar an árdán a roghnaíonn tusa, agus na rudaí atá fógraithe againn an tseachtain seo, is léiriú é go bhfuilimíd dáiríre faoi choinneál bord ar bhord leis na forbairtí sin … le gur féidir le daoine, aon áit ar fud an domhain, an t-ábhar iontach atá againn a bhlaiseadh ar an mbealach is ansa leo féin."
Podchraoladh i nGaeilge is ea An tImeall, curtha i láthair ag Blacknight, an príomh-chomhlacht in Éirinn le haghaidh óstáil idirlín agus ainmneacha fearainn. Tá margaí maithe ar ainmneacha fearainn ar fáil ag an suíomh domainoffers.me.
Má thaitníonn an clár seo leat, is féidir síntús a fháil le iTunes nó le RSS.
Related articles