It doesn't show up on the main page, but a Google crawl of the Eircom Spiders site reveals that it has been hacked and is being used to sell Viagra and other prescription drugs.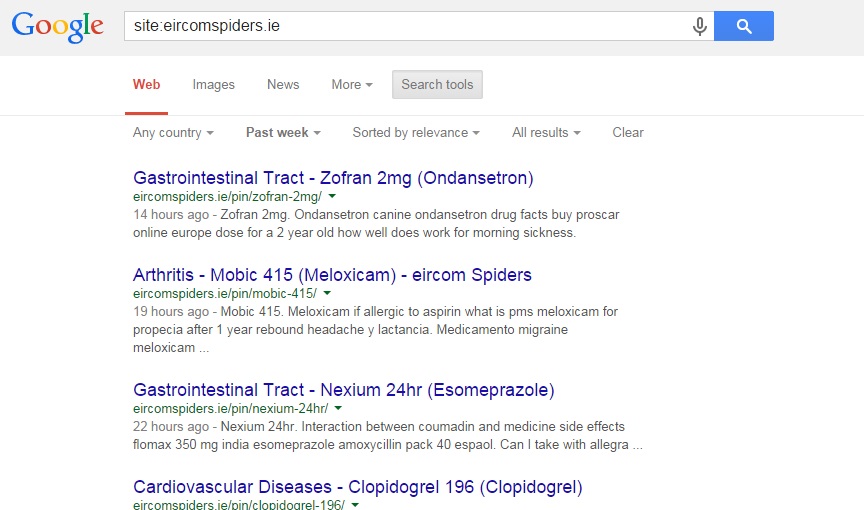 Dublin web expert Antonie Geerts was looking for the shortlists for the Awards this evening; he was surprised to see a Google results page offering prescription drugs for sale from the eircomspiders.ie domain:
In my search for the shortlists I found out that @eircomspiders is selling pharmaceuticals! #hacked #eircomspiders http://t.co/659zsliiRK …

— Antonie Geerts (@AntonieGeerts) October 15, 2014
According to Antonie, it appears to be a well known WordPress hack called the 'Pharma Hack', which has been described as "tricky to remove", and prone to reappearing.
The Eircom Spiders was Ireland's first web awards, originally associated with Eircom's forerunner, Telecom Éireann, and known as the Golden Spider Awards. Hacking eircomspiders.ie could be considered something of a coup for the drug peddlers, as it is a well known and much linked site.
Related articles