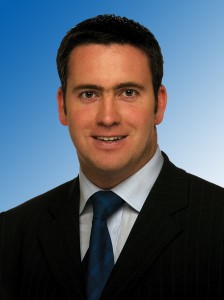 The Minister for Skills, Research and Innovation, Damien English TD has welcomed the introduction of an exception to copyright law that will allow cultural institutions in the State to digitise certain works in their collections where the identity of the owner or owners is unknown and which are therefore referred to as "orphan" works.
Up until now it has not been possible, due to rights clearance issues, to digitise works of this nature and make them available online. Announcing the changes that came into effect by Regulations made on 29 October 2014, Minister English said
"The change introduced in these regulations heralds a small but important change in Irish Copyright law that facilitates the making available online by our cultural institutions of important literary, artistic and other cultural works to promote learning and disseminate culture to meet greater societal needs".
The Regulations give effect to an EU Directive that aims to make Europe's cultural heritage available online, across the EU, by providing greater access to works in the collections of European cultural institutions.
This will, the Minister noted bring about benefits at European level as the various cultural institutions in all 28 EU Member States will be legally entitled to digitise orphan works. All orphan works will be recorded on a single publicly accessible online database developed for the European Commission.
The Minister stated that "this is the first step in the right direction to meet a definite need in terms of a digitisation project at European level to meet cultural needs".
Related articles