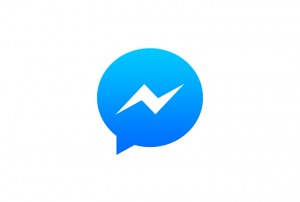 Facebook has announced that the Facebook Messenger standalone app has reached 500m users.
That's fairly impressive, it's true. But it's less impressive compared to over a billion users who access the social network  every month from mobile devices. They're using Facebook, but they're not all using Messenger.
There's been a vocal pushback against the unbundling of Messenger from the main Facebook mobile app, and many users have apparently been spooked at the permissions requested by Messenger.
Last week, Mark Zuckerberg defended his company's actions in forcing users to install the new app in order to keep using messaging. Saying that each app "can only do one thing well", he expressed the opinion that Facebook's news feed and messaging services belong in separate apps.
Asking folks to install another app is a short term painful thing, but if we wanted to focus on serving this [use case] well, we had to build a dedicated and focused experience. We build for the whole community. Why wouldn't we let people choose to install the app on their own at their own pace? The reason is that what we're trying to do is build a service that's good for everyone. Because Messenger is faster and more focused, if you're using it, you respond to messages faster, we've found. If your friends are slower to respond, we might not have been able to meet up.
Of course, it's worth remembering that Facebook also owns WhatsApp. Last month WhatsApp announced that it had over 600 million active (not just registered) users. Admittedly many of them will also be users of Facebook Messenger, but overall it is an impressive slice of the mobile messaging world.