Freedom of the press is an important metric. And while Irish media have been discussing how much freedom there is versus the risk of legal issues, the overall ranking of Ireland's media isn't that bad.
The ranking is based on the latest "World Press Freedom" index published by Reporters Without Borders.
We're "white", which is good and rank 16th overall. We're actually doing pretty well – better than our neighbours!
Finland ranks number 1, while the UK is down at 33. As for the US it's down the list quite a bit too ..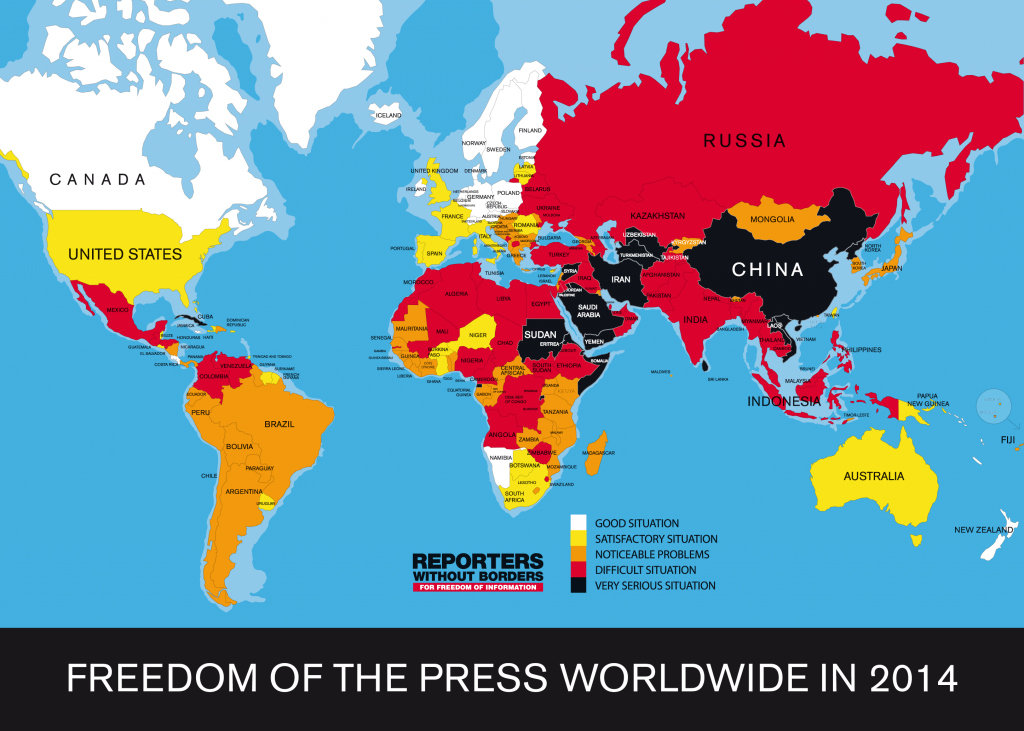 Full report and breakdown here