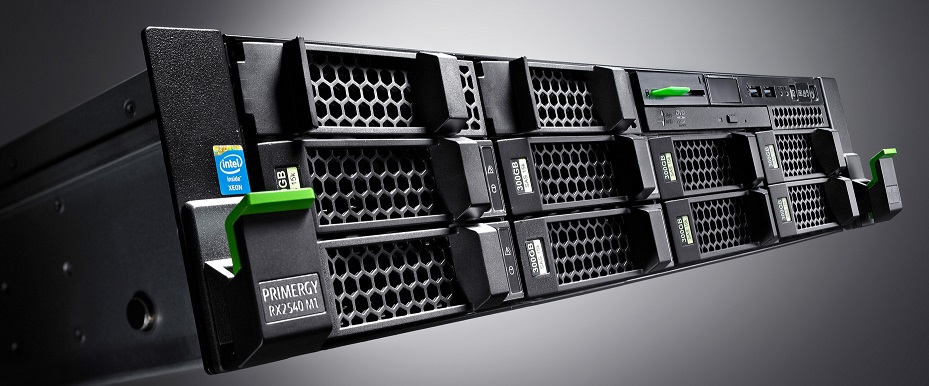 It's approaching 20 years since Fujitsu launched the Primergy line of servers and technology has certainly moved on since then. The newest generation of Primergy systems joins a long line of world-record breakers in the areas of application performance and datacenter virtualization. New breakthrough results have been achieved by the two-processor PRIMERGY RX2540 M1 server on the two-tier SAP® Sales and Distribution (SD) standard application benchmark (achieving 16,000 SAP SD Benchmark users), as well as in VMware VMmark 2.5.2, where the system achieved a result of 26.48@22 tiles.
To highlight the quality of the Primergy line, Fujitsu has started the search for the world's longest-running, still productive Primergy system – and will help celebrate the brand's 20th anniversary by upgrading this legacy server to a state-of-the-art Primergy system for free.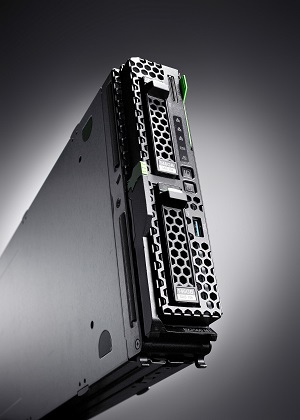 Highlights of Primergy's 20 year history include:
In 1994, Fujitsu developed its first x86-based industry-standard PRIMERGY servers.
In 1998, Fujitsu introduced the previously unprecedented ability for customers to scale up in x86 environments, with the introduction of the first 8-way server, the PRIMERGY N800/K800.
The first PRIMERGY blade servers in 2002, the PRIMERGY BX300 line, presented customers with new horizons in terms of flexibility, scalability and data center economics.
In 2006, Fujitsu released the PRIMERGY BX630, the first scalable octo-socket server blade, based on an Advanced Blade Ecosystem.
Since 2008, with the introduction of PRIMERGY ServerView Virtual I/O Manager software, Fujitsu has enabled customers to dramatically reduce networking costs and simplify the management of servers in network environments while still enjoying the highest flexibility in terms of operation.
In 2009, Fujitsu introduced a massive scale-out computing platform delivering extreme-performance and highly energy efficient server architecture, with the introduction of the revolutionary PRIMERGY CX server line.
In 2012, Fujitsu was the first vendor to offer a 'Cluster-in-a-box' solution. Recently extended, this solution offers mid-sized organizations and branch offices the ability to protect their important data and business-critical services with only a minimal investment of money, administration efforts and time.
The new generation of FUJITSU Server PRIMERGY systems will be available directly from Fujitsu and via distribution partners starting from the end of September 2014. New models include the PRIMERGY RX2540 M1 rack server, the PRIMERGY BX2560 M1 server blade and the CX400 M1 scale-out infrastructure with CX2550 M1 and CX2570 M1 server nodes.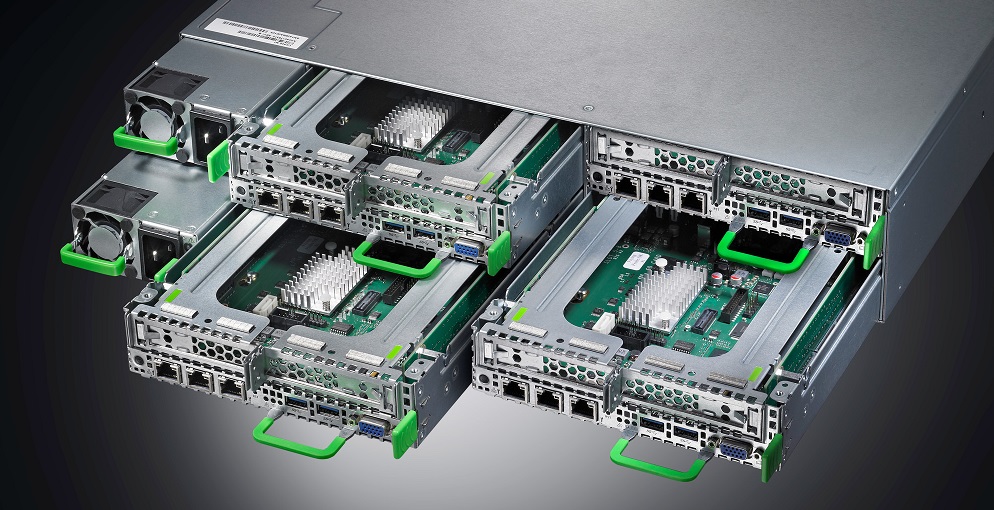 Related articles