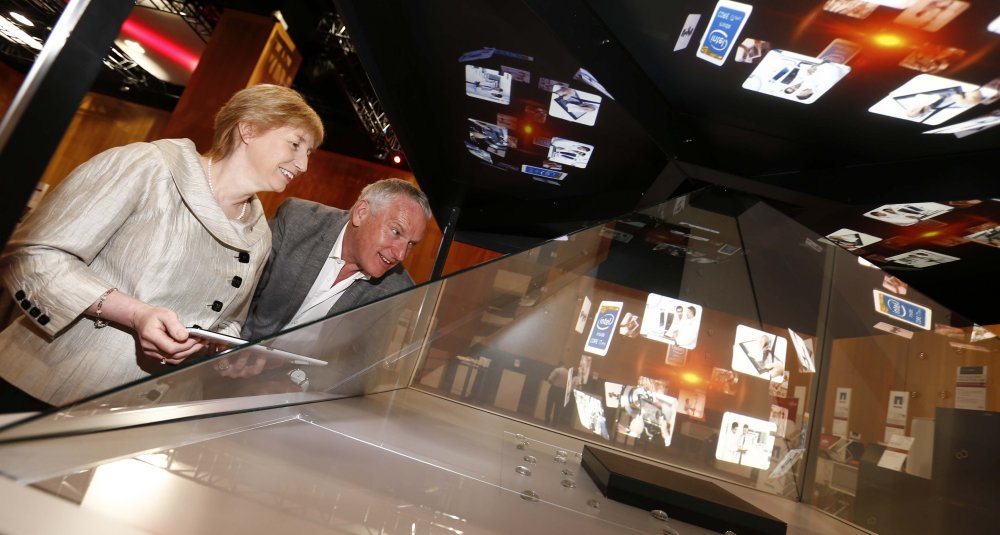 Research from global ICT solutions provider Fujitsu has revealed that nearly two thirds (63%) of leading Irish financial services CIOs and IT decision makers expect their budgets will increase within three years. Possible factors for the increase in expenditure include improved market conditions, expansion and the replacement of existing infrastructure.
The research, which included areas of financial services such as retail banking, investment banking and insurance also listed security as the overriding concern of CIOs and IT decision makers with 67% of those asked identifying it as the reason why cloud computing is not an enabler for change in their organisation.
The findings were announced at the Fujitsu World Tour, a worldwide showcase of all the latest trends in technology and hardware, which is underway today at the Convention Centre Dublin. This year marks the first time that the event has come to Ireland.
The event features breakout sessions from global industry leaders on areas such as the commercialisation of research and big data, as well as the latest in innovative technology including waterproof and dustproof tablets, holograms and palm-secure technology.
The findings of the research also pointed to the differing levels of importance placed on the role of the CIO and IT decision maker with over one third (37%) stating they are the lead decision makers within their organisations however only 10% described themselves as a key influencer in IT solutions.
Speaking at the event, Regina Moran, CEO, Fujitsu Ireland said:
"As an ICT solutions provider, Fujitsu works with CIOs and organisations to navigate the complexities of the modern business landscape and our Financial Services Research findings reflect the importance of this guidance. The research reflects both the optimism and concerns of CIOs whose function and role within Irish business is evolving. With concerns such as security and the role of the cloud an ongoing issue, it's important that companies and their CIOs are supported to achieve a return on investment."
Technology.ie is shooting HD video at the Fujitsu World Tour today, talking to speakers and attendees at the Convention Centre. Those interviews will be published here in the coming days.
Related articles